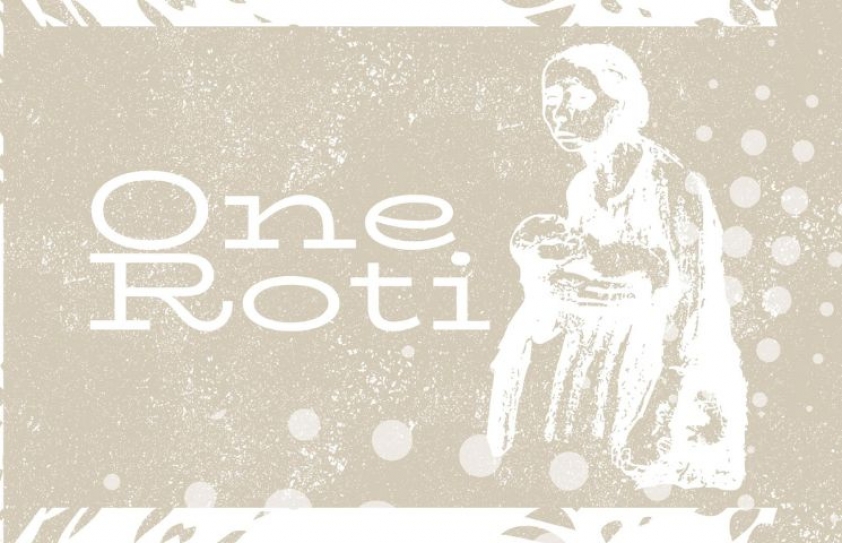 A  ROTI PLEASE!
by HUMRA QURAISHI
July 30 2022, 12:00 am
Estimated Reading Time: 3 mins, 23 secs
One of the foremost signs of failing governance is that many more poor people are dying of hunger and malnutrition, writes Humra Quraishi
I can't get over the video of the 8 year old boy sitting helplessly, holding the body of his 2 year old baby brother, whilst his father Poojaram Jatav went looking for an affordable vehicle, which could carry his dead child to their village in Madhya Pradesh's Morena district.
The background to the tragedy is equally disturbing: the child was anaemic, therefore unwell, and his father decided to reach him to a district hospital in Morena. But he was declared dead while still under treatment. And when the father wanted an ambulance to take the dead body of his child home, the hospital simply refused knowing well that hiring a private vehicle was unaffordable for the family. It's then that he went looking for a vehicle, leaving the dead body of his child in the hands of the other son. A local journalist captured the tragedy and after the video went viral, the police arranged for a vehicle for the father and his son to get back to their village with the dead remains of the child.
I can't stop thinking about the survival of Jatav's family when it's apparent that they are on the brink? What about hundreds and thousands of such families who cannot afford to get basics like food, medical care and assistance? Why don't we ever focus on the tragedies directly related to hunger and malnutrition? Who from the political and administrative lot ought to be held responsible for the deaths of a large percentage of our population for this reason alone? For how long can we be fed on a political diet saturated with deceit and distractions?
Where's the promised so-called development? There's no sign of it when all that stares us in the face everywhere is hunger and poverty? There's more than that to worry about because political rot seems to be spreading wider. One doesn't know what lies ahead! What more tragedies and disasters are bound to hit us.
Do ask yourself this: Do average citizens of the country get enough to eat in the backdrop of soaring prices of everything connected to the kitchen and home? Do they even have the liberty to cry out in anguish and pain? Are they living in the actual sense, with the affordable minimum? Why are the defenders of human rights and values hounded, detained and arrested? Why is it that those critical of the establishment face the fury of the state? Why do large numbers of the champions of liberty and free speech face the wrath of insensitive administrations? Why are rights upholders silenced? This is a crisis we are in.
From all angles, political and apolitical, it's baffling when mindless charges are flung at civil society members, be it Kashmir's respected human rights activist Khurram Parvez, Teesta Setalvad and RB Sreekumar, who tried to come to the defence of innocent human beings. Of course, even now, there are activists and defenders of rights in the country aplenty, but there's a sense of unease, apprehension, as the space for the voice of dissent narrows by the day.
Last fortnight, on 13th July 2022, when I was reading about what the acting President of Sri Lanka, Ranil Wickremesinghe, has said about there being a fascist threat to democracy in his country, I was reminded of Khushwant Singh's forewarning to Indians. Khushwant had said, "Fascists have reached here in our country! Right inside our courtyard!"
Khushwant had spoken of fascism having found its way to India when he witnessed the signs: systemic violence, intolerance, communal killings, the undermining of institutions, the redefining of common vocabulary to make ordinary words threaten majority populations enough to despise minorities and thus hoodwinking masses and scripting narratives to create distractions from a failing governance.