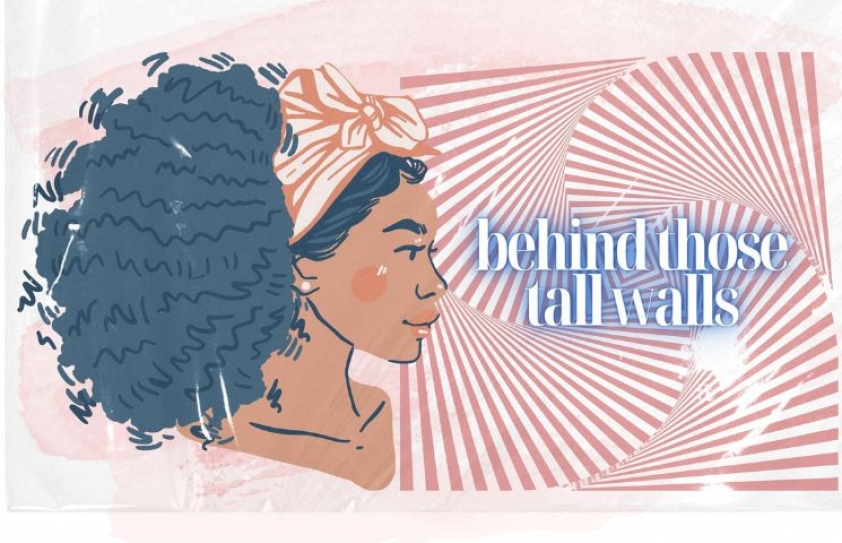 BEHIND THOSE TALL WALLS
by HUMRA QURAISHI
May 5 2023, 12:00 am
Estimated Reading Time: 5 mins, 27 secs
Humra Quraishi recalls the words of Khushwant Singh in trying to understand the nature of the chaos that communal politics in India is spreading far and wide.
Several years ago I would visit the Bhai Vir Singh Sadan, situated in New Delhi's Gole Market, regularly. I would spend hours in its library. And, I would have conversations with the librarian, Jagjit Singh Anand. He was a fine person - knowledgeable and spiritual as well.
One afternoon Anand asked me, what in my opinion could be considered the biggest blessing for a human being. I recall telling him, "Of course, health." He shook his head and said, "No…the biggest blessing for a human being is to be uncomplicated, because complicated people ruin their own lives and also the lives of those around them! They take away one's peace of mind and spread negativity." Sadly, in the world today, we are surrounded with people who are mindlessly destructive, spreading negativity and chaotic in the manner that they relate with each other.
Where has simplicity gone? Where are all the people who used to live with the basics and used to be content? Where are all the intellectuals and thought leaders of yesteryears with the guts and courage to take a stand for the disadvantaged? Where are all those who lived and died honestly and didn't care about the frills? The pain, sorrow, struggles and the frustrations of ordinary seem insurmountable.
Far sighted that Khushwant Singh was, he had commented a decade ago (before his passing in 2014) that with fascism slowly creeping up on us, we would witness some very harsh times. Khushwant would invariably stress on the communal strife in the country, saying that it was reaching dangerous levels. To quote Khushwant on this: "No, nobody could have ever imagined that fascist forces would rise and spread out."
Khushwant was certain that the communal situation in the country wouldn't improve, He had said, "No I'm not optimistic, but one should fight. One should make every single effort to save the country and openly challenge and take on these people who are destroying the country. We have to battle with them at any cost. If we love our country we have to save it from the communal forces. And, though the liberal class is shrinking, I do hope that the present generation totally rejects the communal and fascist policies."
To quote Khushwant from his writings: "Fascism well and truly crossed our threshold and dug its heels in our courtyard. We let the fanatics get away with every step they took without raising a howl of protest. They burned books they did not like, they beat up journalists who wrote against them, they openly butchered people for believing in a different God. The carnage in Gujarat, the Mahatma's home state, in early 2002 and the subsequent landslide victory for Narendra Modi spelt disaster for our country. The fascist agenda of Hindutva fanatics is unlike anything India has experienced in its modern history."
Khushwant also wrote: "I've written against the attacks on Christians in the country. Anti-Christian violence - right from the time Graham Staines and his two sons were killed, to riots in Orissa's Kandhamal, and incidents of mob violence and damage to churches and Christian property in Karnataka and in suburbs of Mumbai…A great majority of English-speaking Indians have at some stage of their lives been to missionary schools or colleges or a hospital managed by missionaries, and nobody has ever tried to convert these Indians there. I think we have no gratitude for those who have served us selflessly. In fact, when Arun Shourie wrote about conversions I pointed out to him that he owed his own education to the Christian missionaries. Then, when he wrote against Islam and fatwas I cornered him again. I even invited him home to dine with some of my Muslim friends."
"I think most Indians don't realize the magnitude of the communal problem in our country - in spite of the signs writ large in recent years. The way Husain's paintings were burnt, or the shooting of a film stopped, or the way changes were introduced in history books and school texts, the hate propaganda against the Christians and Muslims - false theories that the Christian population is going up because of conversions when in fact the reality is that the Christian population in India has actually gone down. And the Sangh capitalizing on old prejudices about Muslims - that they are multiplying at an alarming rate when the census figures clearly show that the rate of growth of the Hindu population has always been higher. Since Independence, in almost every communal riot, the Muslim loss of life and property has been almost ten times that of the Hindus. This communal violence, these prejudices, is what worries me the most," he had said.
Let me end my column today with KABIR DEB's verse titled 'Crumbling Chaos', from the volume Amity Peace Poems (Hawakal Publishers):
Crumbling Chaos/It is not time I know/but still do inform/me when the walls would/crumble, I've to see the/people behind them,/I'm sure they look like me/sit and love their loved ones/like most of us do, I don't/want to see what they/read, I am not worthy/enough to decode words//I do not want to know where do/they keep their flowers/how dirty are their hands/of the mud we speak/of in our meetings,/I'm sure I won't have to/attend any other to solve the/riddle of where we'd end/If we do certain things/and how monstrous/we've to have to become/to share the same sky!//Feel free to hammer/my head, it has seen a lot to/find solace in eating the/remains of a million/deaths everyone dies, it/has been nailed like a locust/and severed like a goat,/it has died on death,/I just want to see everything/ruined, everyone broken,/the world would then have a/hymn, it'd be of a bee, of a/breaking bud, a rotting order,/and an ovulating chaos,/I know I'd see all of these/behind those tall walls.