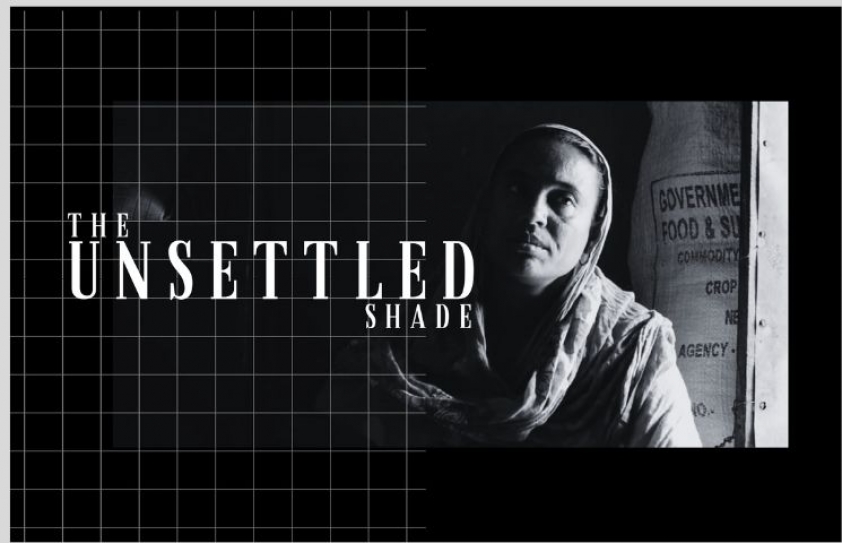 THE UNSETTLED SHADE
by Vinta Nanda
January 19 2023, 12:00 am
Estimated Reading Time: 3 mins, 38 secs
Vinta Nanda talks to filmmaker Neha Sharma about her documentary film NYBREUM and what it was that made her gravitate to the subject.
The documentary film explores the malaise of bride-trafficking (based solely on religion) between Kashmir and Kolkata that has been taking place since the last 3 decades in the Valley. This less-known practice is something we do not associate with Kashmir owing to the romanticism revolving around the Valley we are sold to.
Being trafficked is not the only issue but episodes such as these are only the beginning of a victim's woes that last a lifetime. Racial discrimination, strong social condemnation, a questionable sense of belonging despite inhabiting the Valley over several years, and the sheer injustice of being brought to an alien land without much choice but only via various modes of deception are matters that have been overlooked way too long. They must be told now, primarily, because the women are ready to tell their plight to the world with no fears or inhibitions.
Neha Sharma, the director of the film is a techie turned independent filmmaker with an extensive career in content management. She's worked with various IT majors in India and EU and has also briefly worked as a scriptwriter for popular Indian TV shows (both fiction and non-fiction) before following her conviction to explore and bring feminist voices from different parts of the country to the fore.
I ask her to tell me about herself and she says, "I am free-spirited, enjoy insightful conversations, a variety of global cinema, too, while essentially telling Indian stories - urban and the lesser urban alike! I am currently balancing my affinity with filmmaking along with my work as a content strategist for a Mumbai based organization dedicated to creating learning apps for children".
Over to my conversation with a very passionate Neha.
What prompted you to make this film?
Over the years, we have stereotyped Kashmir. Categorically placed it either as a terror torn place or romanticized it. It is surprising how we Indians do not know about this malpractice at all. I had vaguely heard about the trafficking business in the Valley and the emergence of this community but when I actually met the victims and heard their woes is when it struck me that their voices need to be heard on a wider platform. So, I knew there were more issues queued up to be addressed and the documentary developed organically at its own pace.
How did you chance upon this issue?
As we know, the documentary captures the pathos of the situation that exists for the discarded community of brides trafficked essentially from W. Bengal. During a family vacation in Kashmir, I had a rather strange meeting with a 'local' woman fluent in Bengali. Her conspicuous presence compelled me to delve deeper. As we got conversing over kehwa and reminiscing about hilsa, after many hesitant pauses, she admitted she was trafficked from Bengal at least a decade ago. It was appalling! She was worried about the growing community of 'nybreums' in the area and felt sorry for the young, hapless women who are still being brought to the Valley lured by promises of jobs or simply, by abduction. It was a lot to absorb and I felt it was necessary for this malaise to be spoken about.
What do you hope to achieve by making this film - as in who are you targeting and why?
I hope with this documentary, the authorities in both the states take substantial steps in eradicating the problem from its root and certainly not continue to sit in denial. The measure of success for any film addressing a social issue lies in not just addressing the concern but also being instrumental in bringing about a change in the state of affairs.
Usually, trafficked victims are sent to the farthest places so they remain untraceable but, in this case, we know it is an unfortunate tale of two states - the victims can be rescued, the practice can be curbed IF significant steps are taken. Who would imagine humble fishermen in suburban Kolkata also serve as traffickers? This is how 'convenient' the business of trafficking has become!
I hope the authorities will take necessary action and save many gullible, aspiring women from falling prey to this diseased mindset and practice.