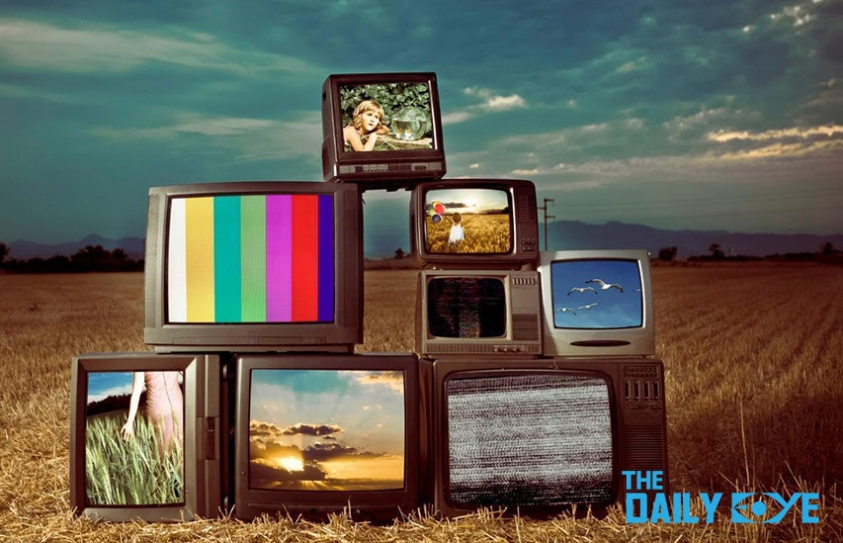 Films: Opportunity in the Crisis
by Amit Khanna
April 3 2018, 5:58 pm
Estimated Reading Time: 5 mins, 45 secs
In several of my recent articles I have written about the crisis facing Indian film industry, specially Bollywood. To reiterate a few of the problems again one can talk about few screens (less than 9000), dwindling footfalls in cinemas, increasing entertainment options, over production, lack of innovation and so on. Yet, in a peculiarly perverse sort of way, tinsel town will survive for now. Why this will happen in spite of mounting problems is interesting. Lets look at some of the reasons.
For over a century, India has been obsessed with films. Our passionate love for anything showbiz is phenomenal. We worship movie stars (in South, they even have temples of a few stars), watch films many times over, sing film songs and many-a-conversation across India, irrespective of caste, creed or religion, is peppered with references to movies.
Successive governments talk (but do little to help cinema) about Bollywood as India's soft power and that our films are seen in over 150 countries. Even our other loves: Religion, Cricket and Politics fade in comparison to the magic of movies. Arguably, the biggest social influencer in the country for a century, movies have attained a hierarchal supremacy in our collective dreams and aspirations. Our film-crazy people will keep giving the business of cinema new bursts of life for a long time.
India has the largest number of dedicated TV channels, websites and publications devoted to films. All other media feeds on cinema and this is one more reason the myth of movies sustains.
It is well known that we make the largest number of films in the world. What makes our films, especially popular cinema, unique is that it is the only major film industry, which has for decades withstood the Hollywood onslaught. Our song-laden films are now a genre in world cinema. We are able to craft in 150 minutes a mélange of entertainment including romance, drama, comedy, suspense, action and social comment.
For the teeming millions in small towns to hip nightclubs in large metropolitan cities, Bollywood (and its regional variants) are a universal currency of popular culture. Arbiter of fashion, lifestyle and more, popular cinema is the social glue which binds people of diverse socio-economic backgrounds. It is, along with cricket, the most democratic and pluralistic aspect of India.
The basic structure of our cinema draws inspiration from the 2000-year-old Natya Shastra. However, it has also absorbed the essence of India's great epics, the Ramayana and the Mahabharata. Over time, elements have been assimilated from Shakespeare, Parsi theatre and even Hollywood classics. Early pioneers like Himanshu Rai, V. Shantaram, P.C. Barua, Mehboob Khan, Wadia Brothers, S.S. Vasan and Bimal Roy created a format, which has not only sustained but also evolved.
In India going to the theatre is a family outing (the urban young though may go in smaller groups or even pairs) and this trend originated in 1930s. This necessitated a film script and treatment that would appeal to the largest common denominator.
Slowly the audience kept rising, but their profile too kept changing. One major difference was that between 1940s and 1960s, the middle-classes formed the bulk of the audience. The family entertainer, replete with songs and dances, became a formula. Of course, brave filmmakers deviated occasionally with success.
The advent of video and degeneration of cinemas led to a change in the audience profile. By the mid-seventies, the tilt shifted towards urban lumpen elements and with coming of nationwide colour TV, people just turned away from theaters. Rising real estate costs led to thousands of cinemas shutting down. By early nineties, cinema was gasping for breath. Then came a new breed of young filmmakers who brought a glitzy look and feel to their films. From being infra dig, Bollywood became a defining trend. The big fillip to this makeover was the bright modern multiplexes and cinema-going was again trendy. Meanwhile, the emergence of off-beat cinema (unlike the new wave of the 1970s) as an alternative to mainstream movies created its own audience.
Everything would have been fine if not for massive disruption of the digital and mobile revolution. With hundreds of TV channels and thousands of internet sites opened unknown and convenient entertainment options. Over-production means 50 percent of all films made never find a release. The top 20 films generate 50 percent of box office revenue. The screen count is not rising fast enough to accommodate more movies. Now OTT platforms like Netflix, Amazon, Hotstar, Voot, and Alt are taking away audience in large chunks. The rising cost of production and marketing and too many varying options like live events, gaming and social media too are impediments for growth of cinema audiences. As I have said earlier, the future looks bleak for film business.
But as they say even the darkest cloud has a silver lining. Quite like print media (India is one of the very few markets where it is still growing at an annual rate of growth in double figures), the overall size of Indian film industry too will keep growing and is expected to double by 2025 to $6 billion. However, the structure will change dramatically. Theatrical release will be the privilege of about 150 films (in today's context, only 10 per cent of the total number films). This would be largely either big-starrer films or spectacles -- and perhaps 20-odd off-beat films. Another 100 films in various languages will get commissioned by digital platforms. Shorter duration narrative films and documentaries will rise as they will have increased viewership on digital platforms. Mini-series will be another attraction. A lot more revenue will accrue from overseas for many films.
In such a scenario, many producers, artistes, writers, directors and technicians will shift to working for newer platforms which will generally be subscription-led (like Amazon) or have a pay-per-view basis. The digital pie is expanding so fast that the revenue pie will grow exponentially. Since digital platforms are global in their reach, Indian films too will start tapping newer audiences worldwide. Storytelling is an ancient art form and has been a part of human engagement since time immemorial. Obviously, this won't change. Narrative styles and the grammar of filmmaking will have to adapt to modern formats and shorter attention spans of today and beyond. Stars will survive across media. The fans will only rise. The glamour and glitz will continue to entice people on- and off-screen. Innovation will be the key driver and technology the great enabler.
So, while the conventional film industry as we have known it for the past 100 years will crumble, a new and more robust business will emerge. Those who have
the felicity to change will thrive and the others will be part of a debris of dreams. It's up to the creative fraternity to ride this new wave or drown.
(CREDIT: IANS for syndication)