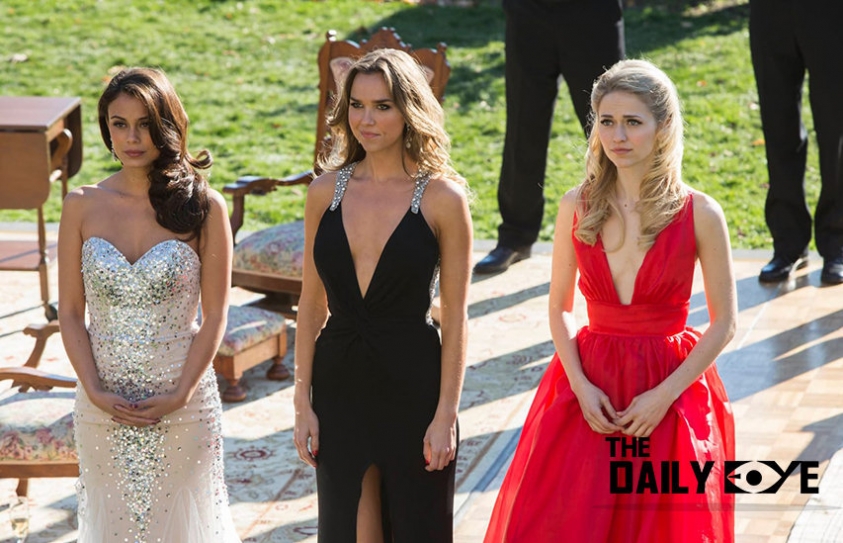 Finally, Television get REAL with the Portrayal of Single Women
by Yash Saboo
May 3 2018, 8:30 pm
Estimated Reading Time: 2 mins, 52 secs
Most female leads in most TV series face troubles in their relationships. But in the end when their boyfriends get down on one knee, propose them in the most lavish settings with artfully styled flowers, with diamond rings – large and sparkling – they always happen to say yes and that's how most shows end – the ultimate happy ending for the beautiful, tall women.
Take Rachel Green and Ross Geller for example. Rachel gets off the plane to Paris (where she was supposed to go to work) to be with Ross. The power of love was strong with this couple and this makes the fans go "awwww". But what if Rachel had chosen career over her relationship? What would that be like? Obviously, the iconic ending of the show would have been ruined completely. But wouldn't Rachel be happier?
netflix
Cut to 2018 – we have shows like Jessica Jones and UnREAL which show the real power of single women. On Jessica Jones, (which by the way has only women directors – how cool is that!) Jessica's best friend Trish, an actress-turned-broadcaster-turned-wannabe-vigilante-sidekick, rejects her successful, empathetic and loving broadcast journalist boyfriend. "I don't want to be with Griffin," she explains. "I want to be him. I want to do what he does. And that's not love, and that's not fair to either one of us."
On UnREAL, things get meta. The rejected proposals happen within "Everlasting," the "Bachelor(ette)"- like show that the main characters produce. Serena Wolcott is the reality show's first female lead, a whip-smart single woman who proves difficult to manipulate. On a show that usually depends on a happy ending for ratings and audience buy-in, Serena chooses no one. "I have wanted this so much, but I realize that I have to wait until I know for sure in my soul that I have found my perfect match," she says to her two dejected suitors ― and all of America.
What might seem like lines plucked straight from the "How to Be a Strong Female Character" guidebook becomes something else in the hands of the UnREAL and Jessica Jones cast and crew: A rare glimpse at what a Realistic Single Female Character looks like in 2018 (though both series certainly have their pitfalls). They join an increasingly varied and lengthy list of TV shows that are subverting the idea that for women, all narrative roads lead toward and end with coupledom.
In Jessica Jones, not only is Trish unmarried, but so is the titular character herself, and, in Season 2, high-powered attorney Jeri Hogarth. Romantic and sexual relationships certainly feature in the show, but the Marvel series is ultimately about self-discovery ― Jessica's embrace of her superhero status, or Trish's realization that her deepest desires are professional and not romantic. In UnREAL, producers Rachel Goldberg and Quinn King are both single, as is the aforementioned protagonist of Everlasting, Serena. The show-within-the-show might be laser-focused on manufactured love, but UnREAL itself is more interested in power ― how it's wielded, how it corrupts, how women can reclaim it. In a nutshell, women don't have to be in relationships to be happy.
With Jessica Jones and UnREAL as strong examples, could this be the much-needed change in TV industry we've all been wanting since forever?