Hollywood's Glass Ceiling yet to be Broken
by Yash Saboo
March 1 2018, 5:02 pm
Estimated Reading Time: 2 mins, 22 secs
With an upsurge in women demanding to be taken more seriously, one would expect the percentage of films starring women as leads to go up. But sadly, that's not the case. Female protagonists were more visible on movie screens in 2015 and 2016, comprising 29 percent of the lead characters in the top 100 domestic grossing films. But overall, male characters in both large and small parts still dominated, according to a new study from the Center for the Study of Women in Television at San Diego State University.
Gal Gadot had an incredibly successful 2017. Wonder Woman was a box office smash, boosting the beloved role model to the top spot as Hollywood's highest-paid actress. Director Patty Jenkins managed to translate Wonder Woman's success into her own pay raise. Girls Trip dominated the box office, while Lady Bird made a splash on the award season circuit. And, of course, there was the ultimate homage paid when Time Magazine decided to give "The Silence Breakers" the honourable title of Person of the Year. But despite all this apparent progress, 2017 was just another example of "One step forward, two steps back", as women found themselves with even fewer roles available to them.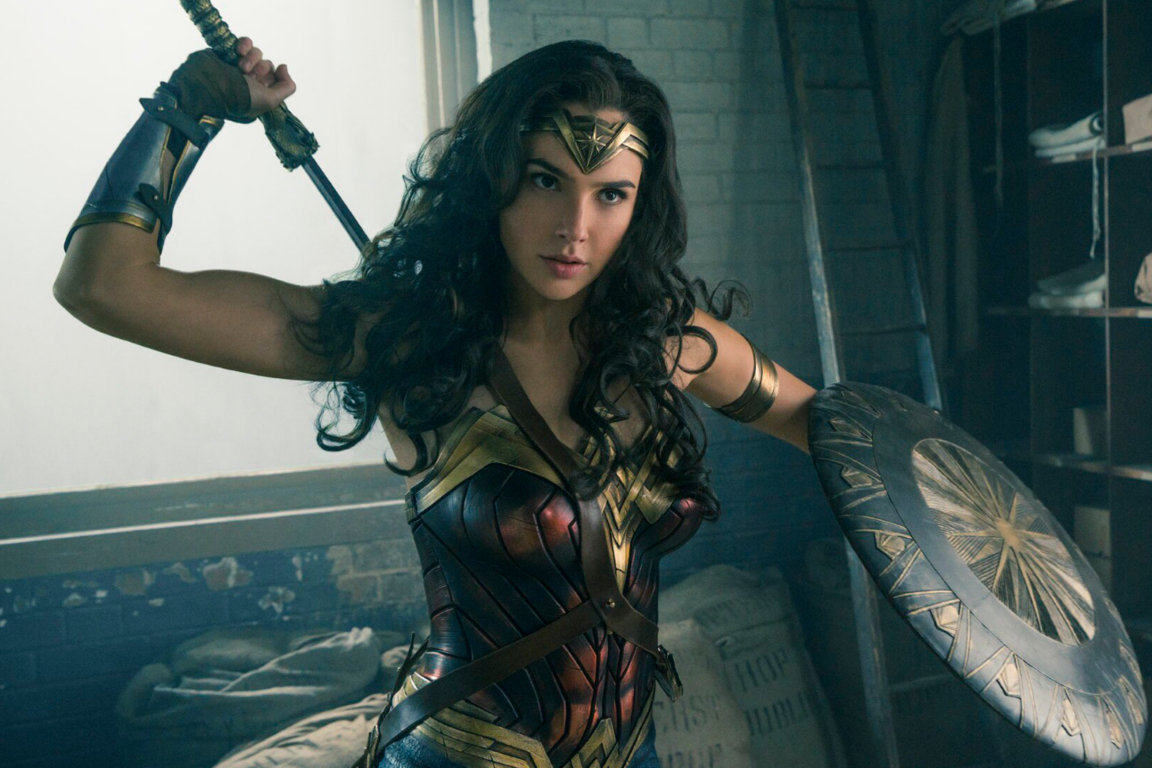 Source : Time Magazine
Apart from Wonder Woman, there were two other big films in the US, all led by female characters: Star Wars: The Last Jedi and Beauty and the Beast. But the study showed that independent films were still more likely to provide women with bigger parts. They account for 65% of films with female leads.
The Guardian reports about a study that shows that women accounted for 37% of major characters, unchanged from the year before. Women also represented 34% of all speaking characters, up from 32% in 2016.
There was a minor improvement in the representation of women of colour. The share of black female characters rose two percentage points to 16% (thanks to hits like Girls Trip) and Latinas increased from 3% to 7%. The share of Asian women rose from 6% to 7%.
One factor that appeared to make a difference — the presence of women writers and directors. In films with at least one-woman director and/or writer, women comprised 57 percent of protagonists. In films with exclusively male directors and writers, females accounted for just 18 percent of protagonists.
But there remains an age disparity. Men over 40 accounted for 46% of all male characters compared to just 29% for women.
While the majority of 2018's big budget bets are centred around men, there are some films hoping to turn the tide. The year has already seen the final Fifty Shades film make $274m worldwide while next month sees the release of Ava DuVernay's Disney adaptation A Wrinkle in Time, starring newcomer Storm Reid. Other female-led releases include Ocean's 8 with Sandra Bullock and Dirty Rotten Scoundrels remake The Hustle starring Anne Hathaway.