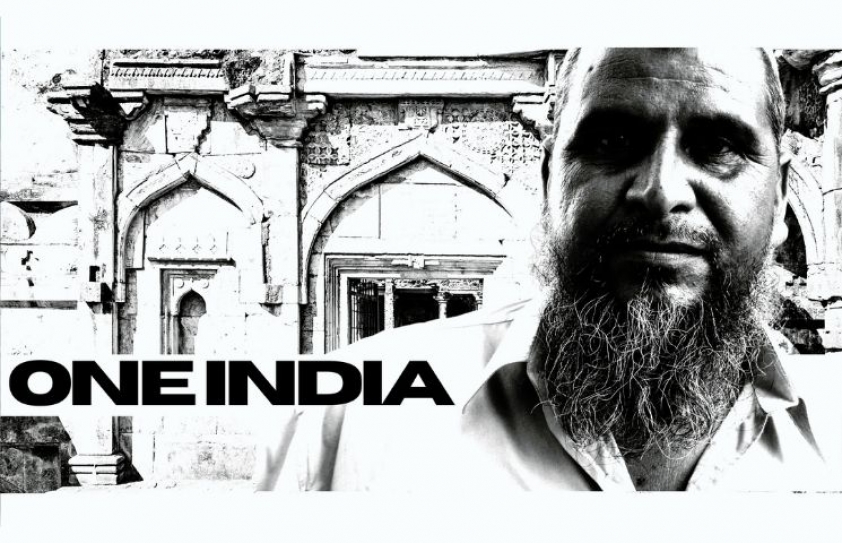 Nothing is funny in one India
by HUMRA QURAISHI
November 20 2021, 12:00 am
Estimated Reading Time: 5 mins, 23 secs
Humra Quraishi remembers what Zakia Jafry had once said to give context to the violence spreading across India today and why there is silence surrounding it.
A country without comedians and humorous conversations! At first stand-up comedian Munawar Faruqui was hounded (it continues, as his shows are cancelled city upon city) and now the news coming is this: A case filed against the absolutely brilliant comedian Vir Das. Why? Because of his latest show at Kennedy Center where he has spoken about the wide disparities, double standards and ironies in the "two Indias".
What's going on? We are breathing air that's choking us. At first it was COVID looming over our heads. Then came the lethal smog to attack lungs that had survived it. And in the background to this is the anarchy spreading from Tripura, Maharashtra, Madhya Pradesh to Uttar Pradesh - right up to Uttarakhand. It's horrifying, and how many among us will be alive to drive along the over hyped 'political' Expressway in Uttar Pradesh is anybody's guess. In a suffocating atmosphere like this, it is getting increasingly difficult to voice opinion. It was shocking to see Salman Khurshid's house vandalised in District Nainital because his views on the Hindutva forces expressed in his latest book were making the Right-Wing forces uncomfortable.
I write this column on National Press Day. Irony is that it was difficult for journalists to report from Tripura and inform the rest of India about how the minority community was being targeted by goons there, yet there were speeches made by the political 'who's who' about freedom of speech and expression! Tell me, for how long will this farce go on? The platitudes didn't take into account that even fact finding teams are being slapped with charges by the use of the most draconian laws so that there is no recourse left for them.
Today I'm reminded of Zakia Jafri - that one-woman-army has the nerves, guts, will-power and focus to expose those that were directly or indirectly responsible for the 2002 Gujarat riots. She belongs to no ordinary family. Neither can we ignore the fact that her husband, Ahsan Jafri, was a Trade Union leader turned Congressman when he was killed in the 2002 pogrom. I have heard her speak at two public meets held in the capital city on earlier occasions, where she explained in detail how the goon brigades had torched and attacked her home in Ahmedabad's Gulbarg Society: "My husband was sure that the Congress was likely to come to power as Keshubhai had failed to deliver the goods. He had told me this on the 27th February 2002, and he also said that the BJP could come to power only by whipping up the anti-Muslim sentiments - and that the BJP could use the Godhra incident to convert it into an opportunity for votes. The very next morning, that is on 28th February, our neighbours started coming to our home, asking whether my husband was there. They looked relaxed and re-assured that he was. But by the time it was 9am, it was apparent that tension was building up in our area. First shops and then vehicles were burned and looted. A boy was attacked, injured and later he took shelter in our home but he was killed by rioters who attacked, burned and destroyed our home. The Police Commissioner did not visit our Society even as the situation was getting uncontrolled, so my husband went out on the road and met him in full public view, requesting him for additional deployment of forces. But no police help came. The killings started and continued - 69 people known to us were killed there on that same day yet no police help came to stop the carnage. The killings went on!"
On the role of the police, Zakia had said, "Police were not to be seen in our Gulbarg Society or in the surrounding area until late evening. By then it was completely burnt down. Many residents were burnt alive. I cannot forget those scenes; rioters tearing off clothes of women, brutalizing them. I saw those charred bodies. Later in the evening is when the police came – the genocide was near complete by then. There was total destruction all around. What was left of the Gulbarg Society? Nothing! There were just dead bodies - most burnt beyond recognition. It was obvious the police did not want to reach in time."
Zakia Jafri focused on the fact that her family was targeted before the 2002 pogrom as well: "During the 1969 riots in Ahmedabad, in which over 700 people perished, the house belonging to my husband's parents was looted, ransacked and burnt. We were staying on Dr. Gandhi Lane, which is behind the Gulbarg Society. When our home was attacked, we had to rush out. All our belongings were looted and destroyed. My husband used to write poetry and prose and his writings were published in the leading Urdu magazines, but our books, documents, photographs were burned. We had to shift to a camp and then to a community guest house. We lived there for more than four months. Much later we shifted to the Gulbarg Society. We suffered on all possible fronts; not just on the financial and emotional fronts but even the children's education was disrupted."
She stressed that not her family alone, but hundreds of others were affected: "Even before the pogrom, insecurity was spreading out in the backdrop of communal clashes and economic boycotts. Right from 1981 till about 1987, there were anti-Reservation agitations, more so when the then Congress-led government in Gujarat had increased the quota for Other Backward Classes (OBC) Reservation. There was also a definite rise in anti-Muslim feelings. Even skirmishes between the two communities would end in large scale rioting - burning of Muslim homes and property was common, done on a regular basis. Pamphlets were distributed, ordering the Hindus to boycott Muslim rickshaw-pullers and establishments. Muslims were not given houses on rent, and it was getting increasingly difficult for Muslims to buy an apartment in any of the newly constructed buildings or upcoming colonies. Muslims were targeted not just during rioting but on a daily basis. And the police did nothing to protect the victims!"