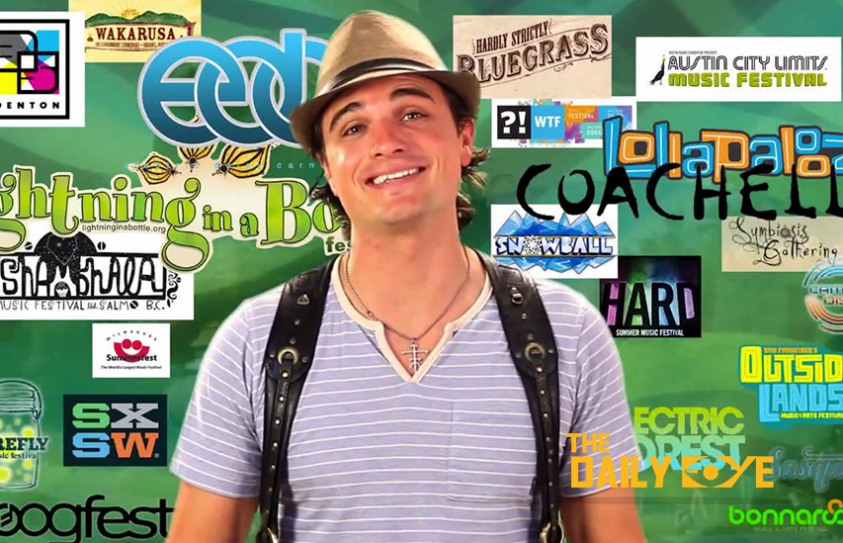 The Festival Guy who turned his Hobby into his Lifestyle
by Yash Saboo
July 19 2018, 5:11 pm
Estimated Reading Time: 3 mins, 9 secs
He knew that the festival culture, in all its whimsy, was for him, the first time he attended a music festival. At first, he was a bit enchanted but also a little horrified. The year was 2011 and the place was Colorado's Snowball. Cut to the present time, Gumber, who has christened himself "The Festival Guy", has been to more than 135 festivals in 7 years. Aged 34, he has dedicated his life to music festivals, so all he does now is attend music festivals all over the globe. As of June 2018, Gumber has logged more than 460 festival days of dancing, camping, listening, eating and generally having the time of his life at shows across the country.
If you're a festivalgoer in the US, it's not unusual to bump into Gumber or see him from across the field at Coachella, Bonnaroo, Electric Forest, Electric Daisy Carnival, SXSW, Okeechobee, Burning Man and many more, typically wearing his signature top hat and surrounded by a gaggle of friends.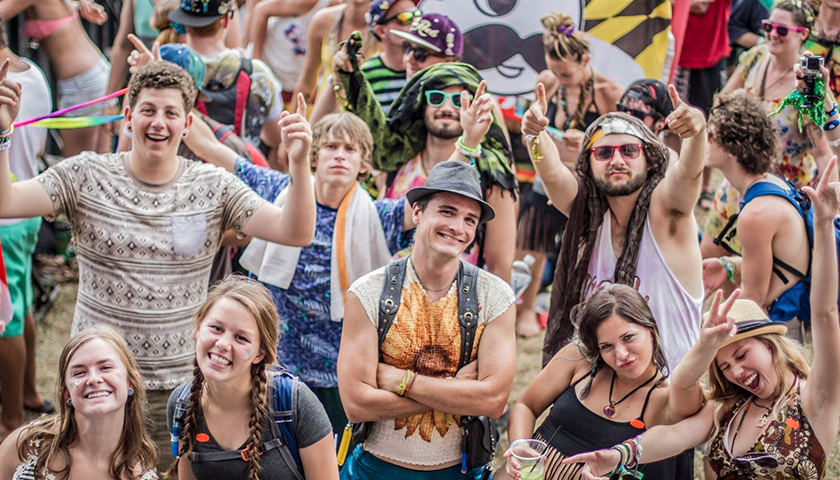 LA Weekly
With the help of his own experience, Gumber is now focused on helping fellow attendees optimize their own festival experiences and elevating "festival-ing" to a legitimate hobby. With the recently released The FestivalGoer's Guide, he has literally written the book on the subject. "I realized it was my purpose," Gumber says. "I quit my job and learned how to be a pro who makes festivals better and creates tools for festival-goers."
The book is a 153-page primer based on Gumber's years of experience attending festivals and writing about them on his website, http://thefestivalguy.com/. Released through Vendini Publishing, with illustrations by Andrew Steers, the book takes a plain-language, For Dummies–style approach to breaking down every element of mounting a successful festival — not just the sexy stuff, like booking a lineup, but also the humdrum logistics of having enough porta-potties and good crowd flow between stages.
In addition to Gumber's own insights, the book includes advice and commentary from a number of festival-industry experts, including Do LaB volunteer coordinator Bridget Baker and lighting designer David Huff, who has done "experience lighting" (i.e., any lights not pointing at the stages) for Coachella and Electric Daisy Carnival. "This is definitely a group project," Gumber says. "I've never thrown a festival; I'm the first to say it. I don't know how to book lineups or run volunteer teams or put in lighting. But I do know who does know it. The other contributors are festival all-stars."
While his lifestyle may be non-traditional – Gumber doesn't have a house and spends most of the year on the road going to shows – as The Festival Guy he's continuing his family's legacy of turning hobbies into jobs. His grandfather was an avid golfer and his dad worked for the division of wildlife in Colorado, where Gumber grew up passionate about live music and the outdoors. "My dad's entire job was to enforce the correct way to be an outdoorsman," Gumber says. "I was taught from a young age that there's a right way to do things."
Youredm.com
Which is why what Gumber was seeing at festivals – litter, shoddy campsites, rude attendees, sleep deprivation, lost cars, keys, tents, and friends – was so disconcerting. He Googled "guide to festival-going" and found there wasn't a comprehensive manual on par with those written for more traditional hobbyists like golfers, fishermen, hunters, snowboarders, and hikers. That's when he decided to write his own book.
His goal is simple – to establish festival-going as a legitimate hobby. He's even trademarked the word "FestivalGoer".