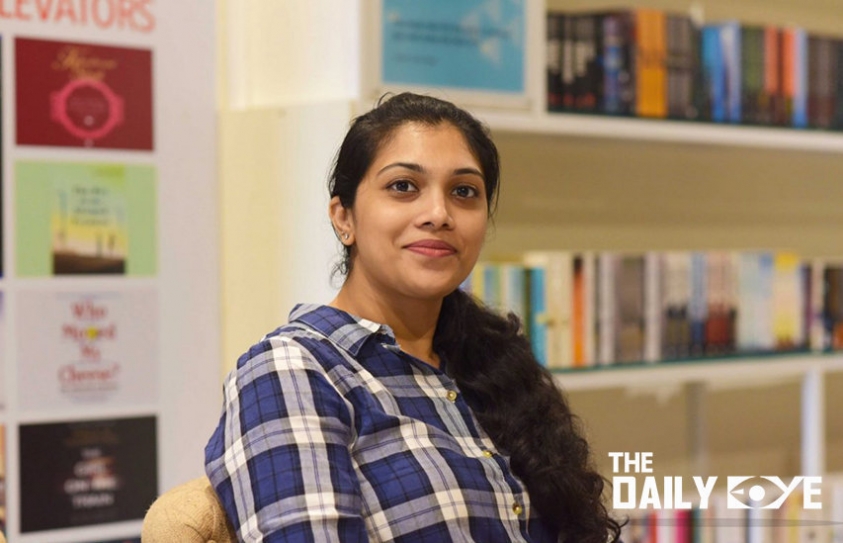 Women Entrepreneurs who Rule the Roost
by Yash Saboo
February 27 2018, 1:53 pm
Estimated Reading Time: 3 mins, 23 secs
Women have come a long way from just being a homemaker. Gone are the days when women were considered no match for all powerful men in this world. The new generation women across the world have overcome all negative notions and have proved themselves beyond doubt in all spheres of life including the most intricate and cumbersome world of entrepreneurship.
A sector which is booming like never before is beauty and wellness. This is where women are making an increasing impact, and not necessarily through cosmetics and products they are stereotypically associated with.
Here are 5 women who are enhancing the beauty industry in India.
1) Thasneem Masood: Based in Chennai, Thasneem is a strong believer that fashion can be ethical. With over eight years' experience in the fashion industry, she joined hands with Adveta Dwivedi, to launch the label, Rossbelle, where fashion and sustainability coexist. "We put sustainability at the core of everything that we do, with the goal that we affect our environment as less as possible. We source sustainable and vintage fabrics while creating a base for skilled sustainable rural employment and preserving India's handicrafts. All this while fusing better practices all through our supply chains to make excellent styles," she says. Rossbelle garments are made from fabrics that are ethically produced by following environment-friendly practices.
Source :YourStory
2) Vandana Mohindra: Daughter of famous Dr. Monica Mohindra (a skin specialist) Vandana grew up observing her mother's success. In 2016, Vandana decided that it was imperative to make these therapies widely available, as her mother would never be able to personally reach everyone in need. Thus, was born the idea of Dr. Monica MD, with the vision of promoting non-steroidal applications in the treatment of simple skin diseases. "We are challenging current dermatology practices where steroids and tests are the norms for treating everyday skin problems," is how she puts it. Available through their website and e-commerce sites, the products are specially made for sensitive, troubled or unhappy skins, as they do not contain many of the irritants.
Source :YourStory
3) Nancy Bhasin: Inspired by a TEDTalk by Rachel Botsman on collaborative consumption, Nancy an ex-advertising professional and brand strategist, in 2016, started a mobile-only community for women in the Delhi-NCR region to swap clothes. This For That is a boon for women to look like a million bucks without spending big bucks. Through this app, they can upload unused or barely used clothes, shoes, bags, accessories, and cosmetics and send a swap request. In turn, they can choose items they want from a curated collection of other users' closets. In-app messaging allows them to negotiate, and once a request is accepted, both users pay a convenience charge (for pickup, drop-off and on-spot hygiene and condition check). The items they have chosen are delivered to their doorstep.
Source :YourStory
4) Meghna Saraogi: Style continues to make a statement with former graphic designer Meghna Saraogi, the founder of StyleDotMe. The app, which promises to revolutionize the way people shop, lets people virtually try on things via augmented reality (AR) and get instant fashion advice from experts around the world. The app allows the user to instantly poll friends and followers and get them to help her choose an outfit or look, by voting on the options. In short, if you're having an SOS moment while shopping, this is your go-to app.
Source :YourStory
5) Parinitha Manohar: A former IT professional, Parinitha quit her job to start Spalontime in September 2015, which she describes as the Zomato for salons and beauty players. It is a platform where people can search for and rate salons and spas, and write reviews, and so on. The idea came to her when she realized that in the 15 years of moving cities while she worked in the corporate world, there was one service she and her friends had difficulty finding — a good salon. "The hardest thing was finding an inexpensive salon. There are so many to choose from but good service was not guaranteed," she says.
Source :YourStory