Feminism and High Art
by Revati Tongaonkar
December 15 2017, 2:47 pm
Estimated Reading Time: 2 mins, 39 secs
In London Contemporary Music Festival this year, among other things, one can take the chance to experience a fairly different sort of music- background music from a pornographic film.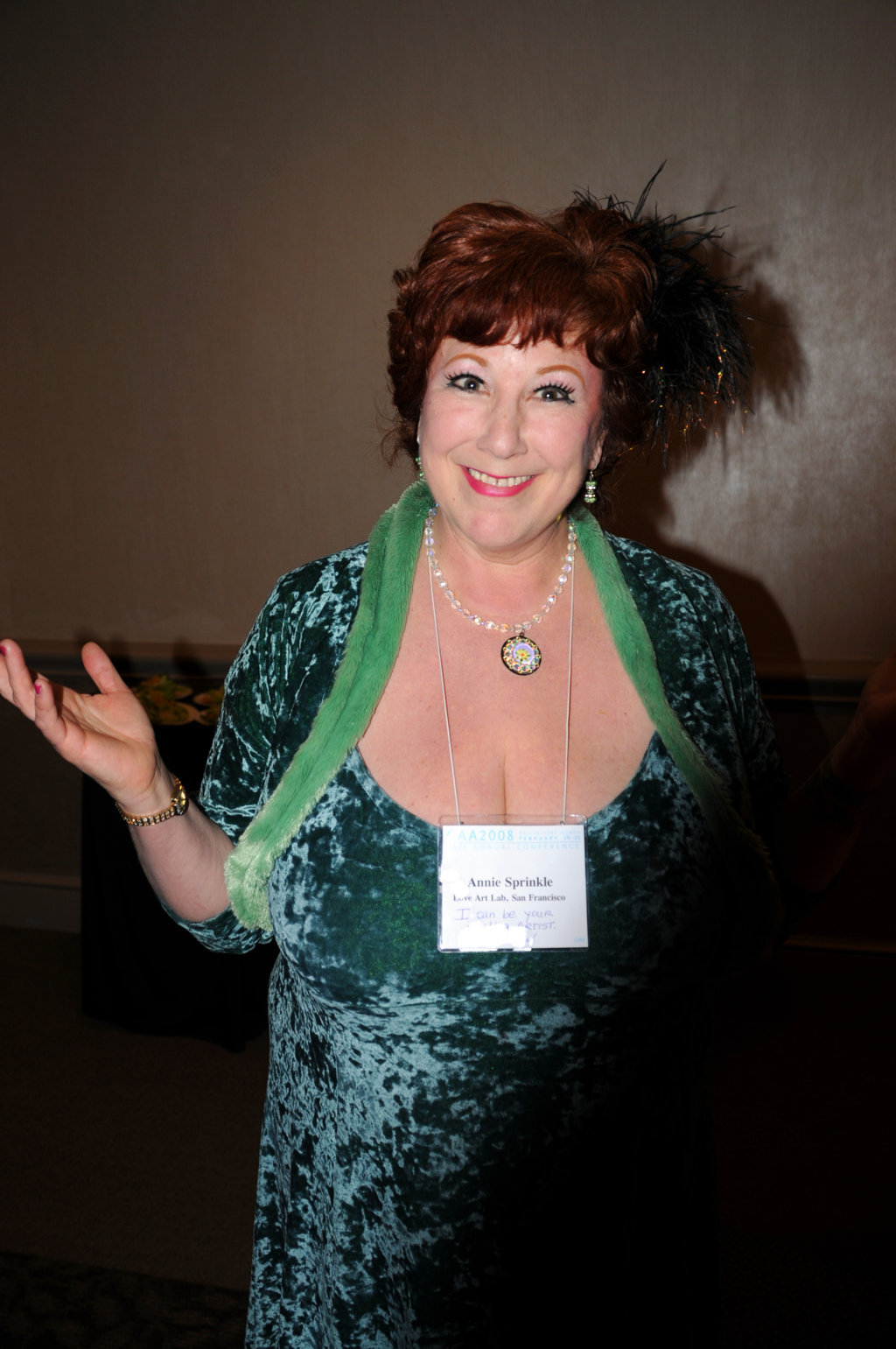 source:Wikimedia Commons
The idea might well raise eyebrows, but this is not your standard dose of sleaze and voyeurism; the sounds, prepared by Pauline Oliveros are sensual, earthy, and deeply personal, and aim to empower listeners by connecting them to their selves.
Oliveros, who was a prolific composer and accordionist, was a central figure in the post-war electronic art music scene. In this project, called The Sluts and Goddesses Video Workshop, she collaborated with Annie Sprinkle, a sex worker turned academician, whose massive body of work covers a broad range of topics; she has been a sex worker, a feminist stripper, television host, writer and sex-positive feminist, writing, speaking and promoting female sexuality, and for women to learn to own it.
As The Guardian reported in early December, the LCMF this year has a section termed as New Intimacy, which seeks to re-insert personal identity and understanding back into high art, and move away from the cold, impersonal form of art that was Modernism. Artists play fearlessly with tactile ideas, and sounds, even exposing bravely their innermost acts and thoughts.
The series consists of several pieces- Kajsa Magnarsson presents 'for strap-on and electric guitar', Claudia Moliter's exploration of sounds, which includes the audience participating- by chewing on chips, popcorn and sweets, and Fuses, a film from 1965 by Carolee Schneemann, wherein she documents the most intimate moments of her relationship with composer James Tenney. Also present is Wandelweiser composer Jurg Frey, with his Second-String Quartet, which plays with the most minimal of notes, letting the silence do most of the talking. The result is a magnificent piece, beautiful and perfectly personal, exposing the audience to themselves.
The wave of exploring identity and urge, and acknowledging it in art seems to be an effect of the new feminist wave that has been breaking out across the globe, especially in light of allegations of rape and abuse against powerful men such as Weinstein - and this series seems yet another expression of the new-found power that makes women claim their lives, their sexuality, and themselves.
Composer and artist Jennifer Walsh, however, questions the need for expressing the most intimate details. Walsh, who deals with brash questions of gender and identity in her theatre pieces, such as the XXX Live Nude Girls, remarks at the potential in the New Intimacy series for voyeurism.
"Is there the expectation that in telling their stories, they have to get into these details? That their stories are only worth being heard if they are explicit? Or, as women, is part of dealing with life being forced to deal with gender or sexuality in a way many of their male collaborators don't have to, which means it's only natural to talk about it?" she said, speaking to the Guardian. In other words, why do women need to speak about their innermost desires to be heard? Why are their everyday voices- like that of other human beings- men- ignored into non-existence?