TED talks the Audacious Project
by Yash Saboo
April 27 2018, 4:05 pm
Estimated Reading Time: 2 mins, 45 secs
TED, the non-profit known for its immensely popular video lectures—or TED Talks— has announced the launch of a project that aims to take the group's philanthropic impact to the next level. Annually, TED gives away the TED Prize, which awards $1 million to social entrepreneurs aspiring to solve global problems in health care, education and other areas.
Now, TED's latest Audacious Project will replace the TED Prize, says Anna Verghese, who previously ran the TED Prize and now oversees the Audacious Project as executive director. The project essentially pools philanthropic support—$250 million this first year—from a variety of organizations to kickstart bold ideas into being—like a venture capitalist for a new non-profit. The project is backed by the collective investment of an influential group of foundations such as the Bill & Melinda Gates Foundation, the Dalio Foundation, the Skoll Foundation and Virgin Unite.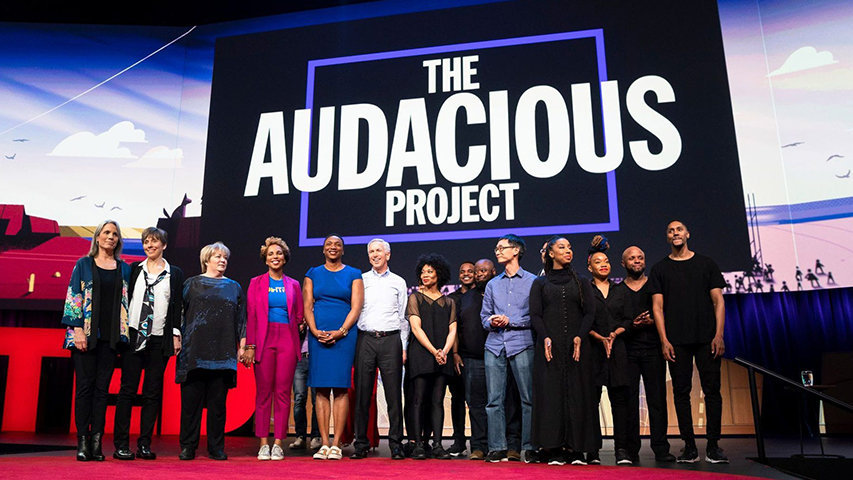 Source : Quartz
Dr. Raj Panjabi was the last person to ever get the $1 million TED Prize. It's not that the prize given to Panjabi, a physician at Harvard Medical School and co-founder and CEO of Last Mile Health, a non-profit that works with community health workers to expand healthcare access in remote areas, was somehow unsuccessful. If anything, it was too successful. Panjabi's dreams were larger than a $1 million prize.
"To achieve the impact we wanted, we had to think collaboratively. The scale of the [healthcare access] problem is much bigger than one organization. I knew that first-hand as a doctor, I've seen it," Panjabi said.
The $250 million is spread out among five recipients, who each presented TED with a detailed budget for their project, ranging from $30 million to $100 million. The nominees were chosen by TED this year, but the organization will allow the public to submit ideas starting next year.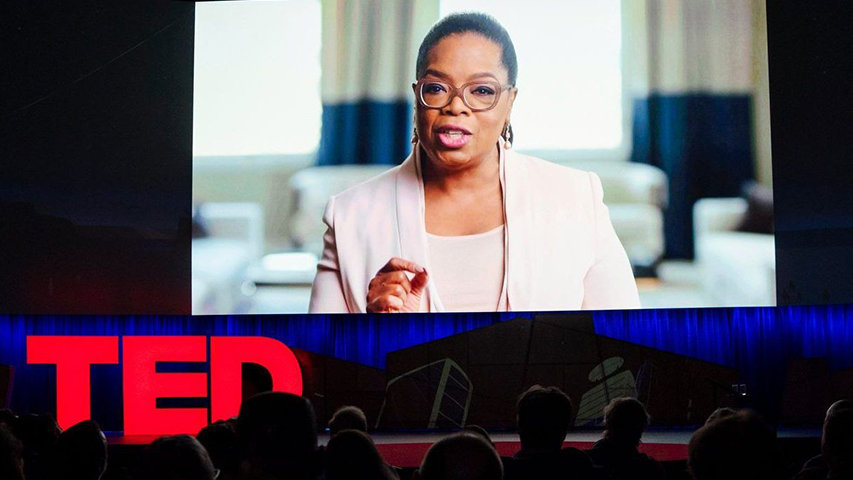 Source : Quartz
Aspiring change-makers—including non-profits, social entrepreneurs and individuals—are invited to apply through the website for future grants, which could total $25 million, $50 million, $100 million or more, TED Curator Chris Anderson said in an open letter while announcing the project.
Applications are open to the public and will be rigorously researched and vetted. Up to five will be selected each year.
TED anticipates that most successful projects will come from "existing, proven organizations that are ready for a whole new level of ambition" but the program is open to ideas from "individual change-makers who have stellar track records," as well as multiple organizations that propose a major collaboration.
Anderson, a British former magazine publisher and internet entrepreneur, took over TED in 2001. He has since expanded it from an annual conference on Technology, Entertainment and Design to a multimedia giant, adding a Fellows program and the TED Prize. The organization has posted thousands of TED Talks online that draw an estimated 1 billion views per year.
The Audacious Project is intended to address the "deeply inefficient and endlessly frustrating" one-donor-at-a-time funding trickle that often prevents non-profits from making positive impact on a massive scale, Anderson said in his letter. If philanthropic efforts were harnessed to collectively invest big in non-profits the same way venture capital is given to for-profit companies, he said, the result would be more innovative ideas helping more people in more parts of the world.