Veteran Bollywood reporter Mr. K.A. Venkatesh, popularly known as Jyothi Venkatesh is a complete cinema-phile! He has over forty-five years of experience contributing articles to many publications such as The Hindu, Deccan Chronicle, Femina and Filmfare to name a few. Jyothi Venkatesh can hold a tune and converse in quite a few languages including Tamil, Malayalam, Sanskrit, Marathi, Gujarati and Bengali.
Related Articles
"A woman filmmaker is a hustler who is constantly trying to sell herself." – Kalpana Lajmi
Read More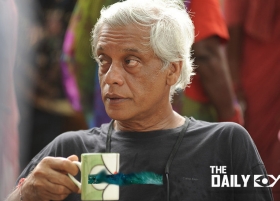 "If an actor's film succeeds, he becomes a star." – Sudhir Mishra
In this telephonic talk with JYOTHI VENKATESH, t...
Read More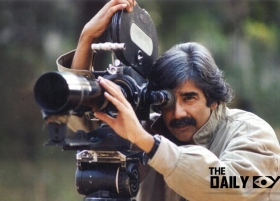 "If Salman Khan agrees, I can make a documentary film on how important it is to save tigers called 'Tiger Zinda Rahega'", says MIKE PANDEY.
Mi...
Read More
"I do not desire to act at all, though I agreed to act in Majidi's film 'Beyond the Clouds'". Goutam Ghose tells Jyothi Venkatesh.
The internat...
Read More
The Mumbai International Film Festival for Documentary, Short and Animation Films go...
Read More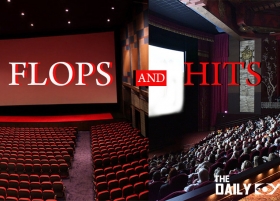 There were less number of winners and more losers at the box office this year since the overall 2017 number is still about 3% behind last ye...
Read More
The legendary singer Mohammad Rafi's 93rd birth anniversary was held on December 24, 2017. To mark his birth anniversary, in his memory...
Read More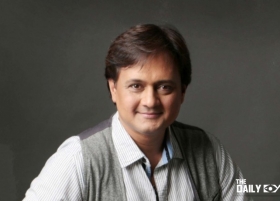 Veteran actor director Sunil Barve has won several accolades for the various roles he has played throughout his career and many for hi...
Read More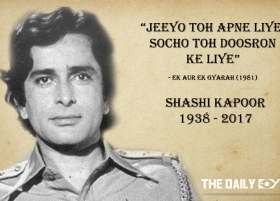 Shashi Kapoor, born as Balbir Prithviraj Kapoor, who was adored as the Adonis of Hindi Cinema and hailed as an actor with a global appeal of his own is no more. The embodim...
Read More
The firebrand director shot to fame recently when his latest film S Durga was banned from being showcased as part of the Indian Panorama section in the 49th Read More