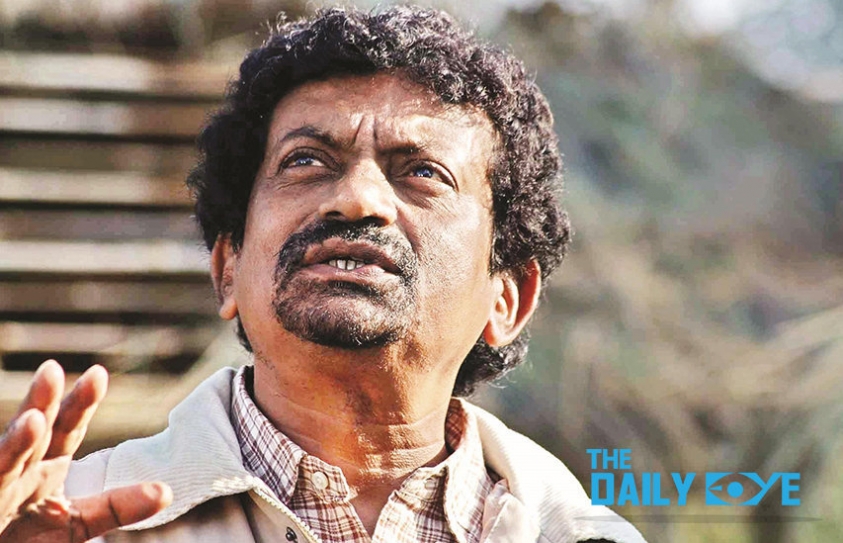 Meet the 'Actor' in Director Goutam Ghose
by Jyothi Venkatesh
January 31 2018, 4:13 pm
Estimated Reading Time: 3 mins, 51 secs
"I do not desire to act at all, though I agreed to act in Majidi's film 'Beyond the Clouds'". Goutam Ghose tells Jyothi Venkatesh.
The internationally renowned filmmaker Goutam Ghose who was the chief guest this year at the inauguration of MIFF 2018 made his debut as a documentary filmmaker with the documentary– New Earth in 1973 followed by Hungry Autumn which won him the main award at the Oberhausen Film Festival. Besides various documentaries, the unassuming Goutam has since made ten feature films including Maa Bhoomi, Antarjali Yatra, Padma Nadir Majhi, Patang, Abar Aranye, Gudia, Kaalbela and Moner Manush and is now acting in Majid Majidi's latest film Beyond the Clouds.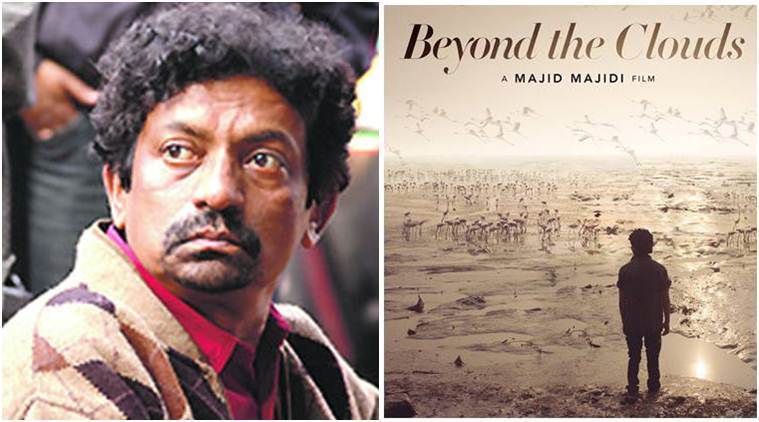 Source :beyond the clouds cast
Q. How do you find MIFF 2018 package this year?
A. I find that there are quite a large number of good documentaries as well as short films and animation films in this year's package, particularly Bhim Sain Khurana's retrospective as well as Madhushree Dutta's. Over the years MIFF has grown not only in size and shape but also quality wise.

Q. You had previously appeared in Srijit Mukherjee's movies Baishe Srabon and Chotushkone and are now acting in Majid Majidi's film. What made you to face the camera as an actor?

A. My job has always been only to make people act, not face the camera myself. My job is only to record with my lens. Some years ago, I happened to act in the 80's when Buddhadeb Dasgupta, a filmmaker I admire tremendously asked me to act in his film Grih Yuddha. Again, when some years ago, a few enthusiastic young filmmakers asked me to be part of their film, I obliged.
Q. How did the offer to act in Majidi's film Beyond the Clouds come to you?
A. Majid Majidi is one filmmaker I like very much. I have admired several of his films over the years. When Honey Trehan, who is a renowned casting director in Mumbai approached me with the proposal that Majid Majidi, whom I have known for a long time, was keen on casting me in an important character in the narrative of his film, I was flabbergasted because though I was keen on being a part of his film, I was committed to my own film which was to start around the same time.

Q. Go on!

A. Luckily for me, the schedule of my film was postponed and I found myself free to devote time to act in Majidi's film. It is no doubt a small role but quite an important one but I just couldn't bring myself to say No when Majidi Sir told me that he would be happy if I were to play that role in his film. The film also features Shahid Kapoor's younger brother Ishaan Khattar.
Q. How was the crew of Majid Majidi?

A. The crew from Teheran and the unit from India acted together as brothers of the same family and it was wonderful shooting for Majidi's film. Majidi is very sweet and sincere as a director on the sets. Though he used to allow us a lot of room to improvise on the scenes, he was at the same time also very particular about the way he took the shots. What I, liked the best about Majidi Sir is that he himself understands acting as well.

Q. How was the experience of acting for an Iranian director like Majid Majidi, who is an Oscar nominee too?

A. As a director myself, I have handled all kinds of actors - good, bad, stars as well as non-stars and also non-actors. The most important thing you should keep in mind is that you should be able to be friendly with your actors and understand the actors' limitations, their good and bad qualities. There is no formula to handle actors. The actors have to interpret their characters as per their director's vision.

Q. Do you plan to take up acting too as a profession?

A. No. I am happy with my vocation as a filmmaker and am not at all interested in taking up offers to act in films as my profession as I feel that acting per se is altogether a different ball game.

Q. What next as a director?

A. I am all set to launch an Indo-Italian co-production called Parikrama in Hindi. I plan to shoot my film in Mumbai as well as Madhya Pradesh and an Island in South Italy extensively.