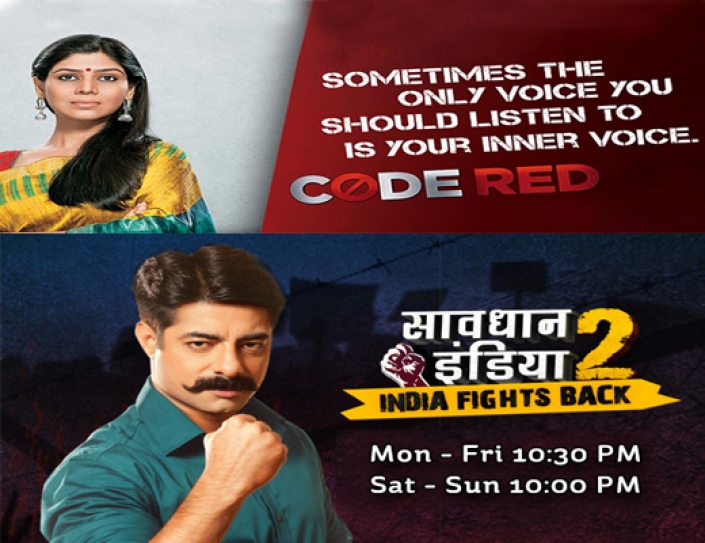 BREAKING NEWS, VARIETY AT PRIME TIME
by Piroj Wadia
June 13 2015, 5:34 pm
Estimated Reading Time: 3 mins, 6 secs
I recently caught a glimpse of stories which could well be part of Code Red, Savdhaan India and many such shows which highlight violence against children. The Culture Beat initiative of the Press Club hosted the second part of its focus on Violence against Children. Though most of the children present must have experienced domestic violence and have been in situations far from bearable; their back stories notwithstanding, they put on a great show of poetry and songs. These children are the prot?g?s of an NGO called Hamara Footpath. Yes, they began on a footpath near Marine Drive. My first glance had been of a group of children and a few young men and women in some activity on the steps of the Theosophical Society in South Mumbai. Watching the young ones recite/read poems written by them or for them was a tribute to their rising above their circumstances. I know for sure, some of the cases of Hamara Footpath are stories waiting to be told.
I have often wondered if content providers and their script teams plant moles in each other?s offices or is it a stroke of coincidence that two Prime Time serials are placed against a backdrop of television news channels ? Sony Entertainment Television?s Reporters and Colors? Thapki Pyar Ki. While Reporters is a true blue look at the workings of a news channel; Thapki Pyar Ki uses the channel as a setting for Vani?s emergence as a capable person despite her stammer ? from an ugly deckling to beautiful swan.
Both shows have dour faced news anchors and spank of being the romantic interest with the show?s eager beaver interns. Just how predictable can it get?
Reporters marks Rajeev Khandelwal?s return to television, from where he has been missing in action. Reporters takes us right into the newsroom and its politics. Kabir Sharma, a newspaper?s scoop specialist leaves the pen pushing brigade for a top job at a news channel as editor-in-chief trampling many a toe in the process. As Khalid, the channel head voices the reason why Kabir?s filling the plush chair ? Kabir Sharma is known, the channel isn?t. So the channel gets an image!
Reporters brings newsroom politics out in the open where the crab mentality prevails as much as playing the breaking news game close to the heart and springing a surprise on not just the viewers, but also on colleagues. All that matters is the story. Kabir is newbie Ananya Kashyap?s hero, she?s been reading his stories for inspiration. Reporters is an authentic look at news channels and their backroom dramas and intrigues, including romantic turns.
Vani, the protagonist of Thapki Pyar Ki has a stammer, because of which the bridegroom left her high and dry at the mandap. She used this to fulfill her dream of working in a news channel, where she had applied earlier and gets a call. Nobody was prepared for an intern who stammered. From day one , the politics of the channel was targeted to mock and humiliate Vani and make sure she fails. Dhruv, the channel?s star anchor is the pivot of the show along with Vani. Ultimately, the channel will be her training ground to overcome her shortcoming. Thapki Pyar Ki has points a finger at society to respect people who are otherwise abled, and not ridicule them. In Thapki, the newsroom will be the great leveler.
Thankfully, the action has moved away from the kitchen and boardroom to the news studio and behind the scenes of breaking news. The dramatis persona are the like the men and women we see each night reading the news.
At least, there is some variety at Prime Time.