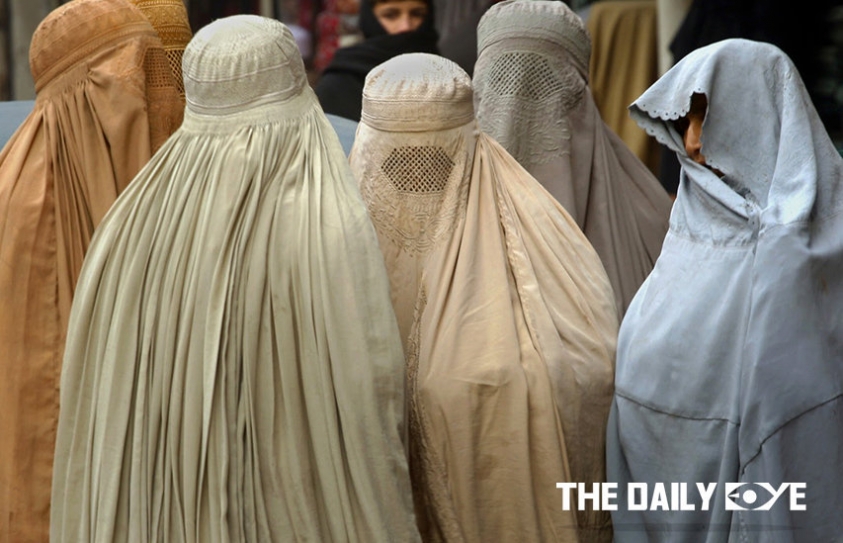 Conversations from Khyber
by Revati Tongaonkar
September 1 2017, 6:04 pm
Estimated Reading Time: 2 mins, 50 secs
Two Women and a Camera is a fantastic documentary filmed by Madiha Chaudary and Nazish Sajjad from Pakistan; yet, the story behind its making is as good as a script in itself. The film, shot by the two women in a far-flung corner of Pakistan, was edited by another woman in Delhi, without either side meeting or talking to another.
Chaudary and Sajjad are cousins from the Khyber Pashtunkhwa region in Pakistan, and were the first women to be radio hosts in the province, presenting shows on Radio Buraq in Mardan. The area has always been conservative in terms of gender norms, and the community affected to a great degree by the repeated militancy and efforts of the Taliban to gain control of the region. The two women shattered glass ceilings, and were invited along with twelve others to train as documentary filmmakers at the Interactive Resource Centre (IRC) at Lahore by its director Mohammad Waseem. A couple of years later, Waseem roped in Reena Mohan from India to edit some hours of footage that the duo had taped into a film.
Neither teams could obtain visas to travel, and they managed to have only one conversation, over a bad phone line before editing began. Mohan initially attempted to make what they had envisioned, but later disregarded it, and put together moments that the camera had captured in a free-flowing way, portraying that what was embedded in the hours of footage.
The film, with Sajjad as camerawoman, follows a shrouded Chaudary as she walks from her house to the radio station, through the streets and bazaars of Mardan, interviewing veiled women who work, a Shia colleague, and a Christian tailor, each speaking their own story. When she is not being directly shot, Chaudary comments under her breath about the excessive staring, or jokes around with Sajjad. Moments from their home are included as well, of paternal pride, and light-hearted sibling humor.
The film went on to be screened at the annual IAWRT (International Association of Women in Radio and Television) Asia Women's Film Festival, and the response it got was overwhelming. People later queued up outside the India International Centre at Delhi to chat with Chaudary via Skype, Mohan recalls.
Today, Chaudary is married to a colleague at the IRC with two small children. She is also the most sought after wedding videographer in the Khyber Pakhtunkhwa region.
"Of course I am flattered, but I don't understand what is so special about me," Chaudary says. There is laughter in her voice. "People say I am brave and I have achieved a lot and I wonder what they mean. All my dreams, everything I want to do with my life, are still ahead of me."
"There was a time when I would go out to film on my own, covered by a chador and a veil. One day I found myself completely surrounded by men and young boys, just standing and staring at me," Chaudary recounts. "I removed the veil from my face and dared them. Is this what you are here to see? Well, see my face and leave. Let me do my work." That is Madiha Chaudary- blunt and bold, and unafraid of any veils that might have been put upon on her.