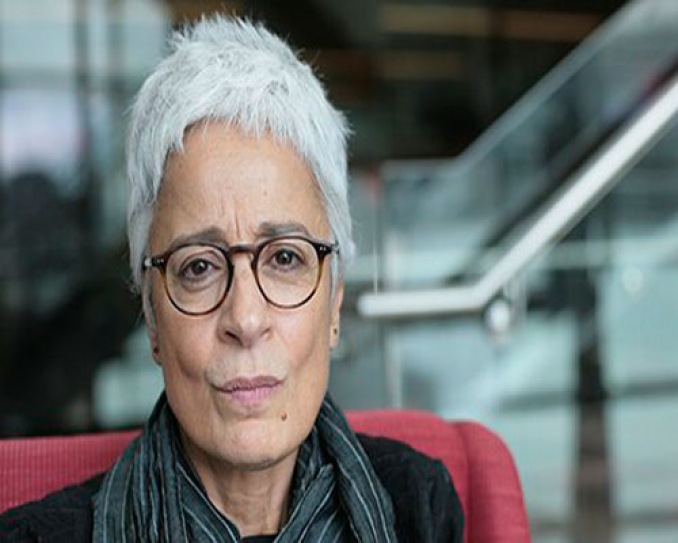 BCC aims to better position, represent women in programming
by The Daily Eye Team
October 25 2013, 1:33 pm
Estimated Reading Time: 6 mins, 21 secs
She is one of the BBC's most senior female executives, and although this in itself wouldn't necessarily mean that Liliane Landor is particularly concerned about women's representation in the media, it is clear that she is. Even so, she admits, the critical feedback the global news team received from its female audiences came as "a good wake-up call".
On International Women's Day last year, the BBC's audiences team asked women around the world what they thought of their output. Landor, controller of the BBC's 27 language services across radio, TV and online, says: "They surprised us all with various clips from women being quite critical, saying that they don't feel they are reflected in the way they could be, that we were a little bit stuffy, and don't have enough women on air." Later that year, after the horrific gang rape of a woman in Delhi, Landor says she thought the BBC had covered it well "but I felt we perhaps needed a little bit more". The incident itself "was too stark a reminder of various things happening [to] women worldwide".
The response has been the BBC's 100 Women season, running this month on its global news platforms. It includes a vast range of women's voices and stories, including an interview with Malala Yusufzai, the Pakistani schoolgirl shot by the Taliban, reports on extreme violence against women in Papua New Guinea and sexual violence in India, maternal health in Uganda and the rise of female breadwinners in the US.
It culminates in an ambitious conference (streamed on the BBC website) this Friday, for which 100 women will be, says Landor, "coming from around the world and engaging in a conversation about where we sit these days". It's an impressive group, including Claudia Paz y Paz, Guatemala's attorney general, and Nadia Al-Sakkaf, editor of the Yemen Times and women's rights campaigner.
It is, says Landor, "a pledge, on my part and the part of the editors, to say this is what we are committed to – I do want to hear more women's voices on air, and read on our websites issues that we don't generally talk about."
Where did she think their previous coverage had gone wrong? "It's not just us, it's the media worldwide," she replies. "I think you'd agree that there is no fair representation of women and women's issues anywhere in the media. It's something that I'm always concerned about."
The BBC has a global audience of around 256 million who access the World Service, the global news TV channel and the international website, but Landor reckons there are another 700 million women who are potential users. "Why aren't they there and how can we capture them? It's not just because the BBC want reach, it is about getting women to use us and get the information we provide. When we talk about homosexuality in the Middle East, sexuality, body image or whatever, these are the things I would like our women audiences to engage with."
She acknowledges that the season shouldn't just be three weeks of making up for the lack of women in the rest of the year, but should provide lasting change. How, practically, do they do that? "By constantly assessing and reassessing – have we heard enough from women, have we got enough women's voices on air, what issues have we talked about? If [you keep in mind] that your audience is both men and women, you do things slightly differently. If a panel is discussing the election in Zimbabwe, you make sure you have a woman there. It will need an editorial push."
The daughter of an Arab father and Cuban mother, she grew up in Lebanon, then in Switzerland, and joined the BBC in 1989, first as a presenter on the French service. In all her time there, has she ever experienced sexism? "No, I haven't. I make it my duty to ensure that women who work for me do so in an absolutely equal way [to men]. Of course you need women in positions of responsibility to ensure this, but it should not only be women's responsibility – it should be that of the whole organisation."
It has been a tough few years for the World Service. In its 2010 spending review, the government announced it would cut its funding – the World Service has been paid for by the Foreign and Commonwealth Office, but that will end next year – meaning the BBC had to produce savings of around 20%, including losing hundreds of staff and closing several language services. Landor says she felt "very badly" about the cuts. "We went through an extremely painful process. We've survived it, looked forward to being more modern and using our money wisely and [we are] investing in TV for various language services, digital platforms, mobile journalism. But it's been hugely difficult because of the number of people who had to leave the organisation and also [because of the losses in] what we could do."
From next year, the budget will come from licence fee revenue, raising the prospect of complaints about the public having to pay for services they don't use. Does she worry she will have a fight on her hands? "I hope not because the British licence fee payer values the BBC and what it does for Britain abroad," she says. People in other countries know what they do about Britain, she adds, because of the World Service. "This is why I think people here would be proud of embracing the World Service. It has always been part of what Britain offers the world." Instead of the argument that money is being diverted from domestic programming, "you could argue exactly the opposite – that [licence-fee payers] are getting more because the World Service, global news and commercial global news [which is commercially funded] will be investing in domestic news. It is enriching."
The move last year from Bush House to shiny New Broadcasting House, Landor enthuses, has already changed how global news – and its resources – has worked with the domestic news teams.
"This has been the best thing that's happened to the World Service," she says. "What has worked from an editorial point of view is you can circulate – so when the Today programme needs something, all they need to do is go up two floors; when we need to talk to the social affairs unit, all we need to do is go downstairs. And we, in terms of the diversity of the World Service, are so much more visible than we've ever been and this cannot help but enrich the place and the journalism."
I can see what she means – later, when I'm given a short tour of their floors, there is something fascinating and cheering about seeing so many different people working in the same place; groups of people speaking Urdu in one corner, Turkish in another, a wealth of diversity. Even better if Landor and her colleagues can ensure women's voices continue to be heard too.
Read More Here.