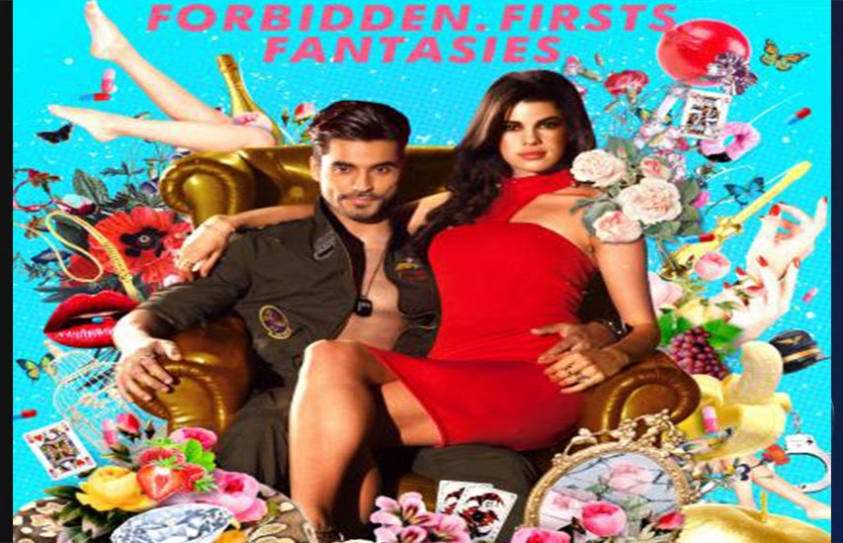 MTV: Bold, Sensitive
by Piroj Wadia
April 8 2017, 6:18 pm
Estimated Reading Time: 3 mins, 53 secs
In 1995, Ashish Balram Nagpal, an art connoisseur, made a film called Adha Adhura which was way too progressive. In the film, Ashish Balram Nagpal, a billionaire businessman is floored by a newspaper editor, played by Irfan Khan, and soon becomes hopelessly smitten. But Khan opts for the closet and takes a wife. Not that the film was released. We then lived in a strait-jacket. My editor- in- chief saw the invitation to the preview of Adha Adhura on my table. He asked me if I was planning to go for it, he ordered me not to; not trusting me obey him, he called for a late evening meeting with the CMD and thwarted my plans. In his thinking, this was unhealthy and unholy in the eyes of God. Where did God come in?
In the 1990s, Indians were not ready to accept same sex relationships, transgenders were shunned and bisexuals, a figment of imagination! When someone came out of the closet, only the brave parents accepted their child's sexual orientation and stood by; some are known to have disowned their child! Today, LGBT activism has made it easier for not just the children, but also their parents to accept their son/daughter for who they truly are.
As media mirrors society, Indian Television too stayed in the straitjacket. Now that the LGBT community has a face, society is now accepting them, and TV too is now emerging out of the cocoon with out-of-the-box content. Till recently, it was only shows like Code Red, which dramatised reality based stories, where transgenders were the pivots. One narrative in particular showed a family which moved towns as the child born was a transgender and they were ashamed of it. They tried ways of ridding themselves of the child. But finally, Indian television seems to have come out of its comfort zone and so have the actors who have been playing almost everything onscreen, but LGBT characters.
People who do not conform to their sex from birth have been marginalized, sometimes even dehumanized and often forced to live a lie. In the last few years, there's a change brewing, the growing acceptance of this community has given a voice to this community of people.
MTV is taking a big step forward to document this change. In its second season, MTV Big F, a show known for bringing to the table social issues that are considered taboo in the country has taken the ownership of talking about the sensitive topic of people who identify as transgender and their sexual desires. Through the story of Madhu, a transgender woman disowned by her father. As a kid Madhu, who was born Madhav, used to fantasize about a hot male model Sameer.
He meets him in Mumbai and falls in love with him. Sameer too develops a soft corner for Madhu and expresses his love for her. The episode then revolves around whether Madhu will be able to reveal her true identity to Sameer? Or will she succumb to the fear of rejection and keep her truth under wraps?
MTV's bold step will hopefully inculcate respect for transgenders and their partners. Everything associated with the transgender identity is a sensitive issue in India. MTV Big F has highlighted the issue aesthetically and is trying to create awareness with this brave story. The channel is taking on the onus of sensitizing young people to such issues and would continue to tell the stories of people, who dare to live their life on their own terms even when being faced with opposition from everywhere. As they are forbidden no more.
When on Prime Time, Saumya in Shakti — Astitva Ke Ehsaas Ki was shown as being a eunuch, that was Indian television's coming of age. It would seem, Indian TV was leaving no stone unturned in letting go of apprehensions about certain roles. Saumya gets married, etc. But the makers couldn't decipher how Saumya should lead her life. At one point, she even runs away and is found in a basti of transgenders. The turtle on the post approach left a path breaking show in the lurch.
In Queens Hai Hum, Janvi Seth a go-getting career woman plays pranks with the suitable US based Gujju boy her parents in Ahmadabad have found. She even sets up her PA to meet him. Some episodes later she is charged with sexual harassment and she reveals her lesbian identity.
The plethora of our Hindi GEC and content houses should take a cue from the youth specific MTV. Maybe future episodes of shows like Code Red would consider exploring more such stories.