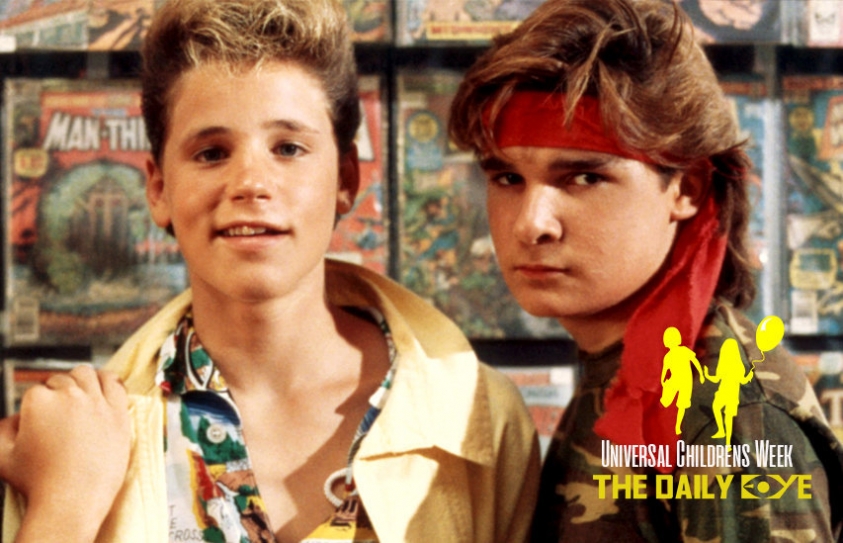 Hollywood is haunted by tales of Pedophilia – the Kids Need to Be Protected!
by Himanshi Saboo
November 23 2017, 6:11 pm
Estimated Reading Time: 2 mins, 27 secs
For everyone who is assuming that "Harvey Weinstein Scandal" opened the floodgates to sexual harassment cases in Hollywood, you are wrong. As much as we would like to believe, Hollywood isn't the rosy coloured place at it portrays itself. Sexual scandals and racism has always tainted Hollywood and we still don't know the entire picture.
For years I have wondered about the mental torture racism and sexual harassment has on the victim and when I think about children as the victim, it sends a chill through my body.
Former child stars including Elijah Wood and Alison Arngrim have tried to denounce what they call Hollywood's systemic pedophilia problem. Remember "The Lost Boys" and two Coreys? Corey Feldman and Corey Haim were the best of buddies, they starred together in The Lost Boys but Corey Haim died of a drug overdose in the year 2010.
Feldman brought forth the sexual abuse he and Haim faced several times. He told the ABC reporters "I'm saying that the people who did this to me are still working, are still out there and are some of the richest and most powerful people in Hollywood". "With me, there were some molestations, and it did come from several hands, so to speak," Feldman told the Hollywood Reporter. He also added "But with Corey [Haim], it was direct rape. And his occurred when he was 11".
Now anyone who's remotely related to Hollywood in any which way has an ominous shadow which I cannot overlook. Recently Ed Westwick, "Gossip Girl" famed Chuck Bass was blamed by 3 girls regarding sexual abuse. Though Ed Westwick denied any allegations, teenagers, and preteens who watched the show religiously (still does) were in awe of Ed Westwick, boys wanted to be him and girls wanted him, does the picture change now?
When you go through Ed Westwick's posts, girls and boys alike are supporting him, they believe in him. We still don't know what the truth is yet, but it makes us think how much of our idolism protects these stars. It is difficult for children to find a flaw in anyone who they look up to, it's one of the top reasons journalists all around the world should fight for the truth.
Sky News spoke to Jeff Herman, a lawyer who represented a number of former child actors who have previously accused high-profile directors and Hollywood executives of abuse. "Kids have been exploited for decades in Hollywood but had no voice frankly," Mr Herman said. "You have kids who want to be movie stars looking for their breaks, their parents who are pushing them into these professions - and they're all at the mercy of these producers and of these directors."
"So, what happens is there's an imbalance of power, these kids become particularly vulnerable to being exploited."
If it takes us decades to reach the truth, we must at least do everything in our power to protect children from facing any such issue, specially alone.