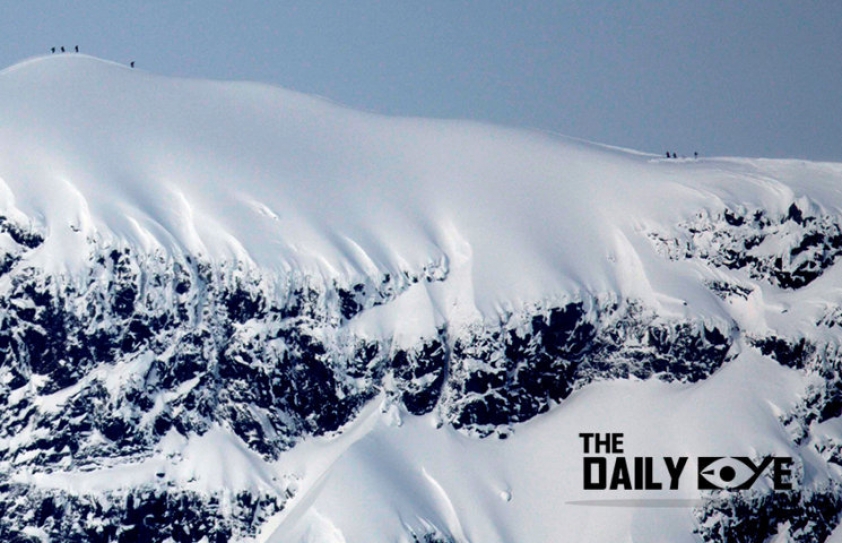 Sweden's Highest Peak diminishes due to Rising Temperatures
by Yash Saboo
August 6 2018, 3:00 pm
Estimated Reading Time: 2 mins, 25 secs
Heatwaves are gripping much of the Northern Hemisphere, with record heat recorded from Japan, to Italy, through California. Death Valley, the hottest place on earth, broke its own record for hottest month, with an average July temperature of 108.1 degrees; for four days, it held at 127 degrees. We break a sweat just thinking about it
The Earth's temperature has risen so much that tall mountain peaks are melting away in the blink of the eye. Just a few days after Death Valley National Park recorded its hottest month ever, news broke that the glacier on top of Sweden's Mount Kebnekaise had melted so much that the peak is no longer the highest in Sweden.
A month ago, the mountain's southern peak held the title, soaring to 2,101 meters, or 6,893 feet, above sea level.
On Tuesday, after weeks of high temperatures, it was 2,097 meters high — only 20 centimeters, or about six inches, taller than the north peak, said Prof. Gunhild Rosqvist, head of the Tarfala Research Station near the mountain. By Wednesday, enough had melted to take it below the critical height, she said, handing the northern peak the crown.
"We can estimate the melt rate based on temperature measurements. We know that it has melted because it is very hot," she said. "We are going to measure again later this summer when the melting stops. In a month, we'll know how bad it is."
The shrinking peak is symbolic of climate change that also brought marked shifts for animals and vegetation, she said, and badly affected the region's reindeer herders.
The southern peak was first measured in 1880 when it stood at 2,123 meters. Its height has varied from year to year, growing in colder years and shrinking in warmer ones. But since 1995, it has shrunk almost a meter a year, with few exceptions, the newspaper Dagens Nyheter reported.
Kebnekaise (wikiwand).
Located in far northern Sweden, Kebnekaise is a popular tourist destination. Last year, about 10,000 people reached the summit of the southern peak, a trip that usually takes 10 to 15 hours. But once the northern peak officially becomes the highest mountain, that could change as climbers seek to summit the new highest peak.
"It could have that effect, yes," said Stefan Kallstrom, head of the Swedish Mountain Rescue Service. "From a safety aspect, the north peak is much harder to climb than the south. It has a different topography."
Anders Bergwall, an Arctic guide and alpine rescue worker who covers the Kebnekaise area, also said he expected more people to set their sights on the north summit.
"I think everybody wants to go to the highest point, of course," he said of the south peak. "It's super beautiful, but they will want to go another 700 meters to go to the highest point."