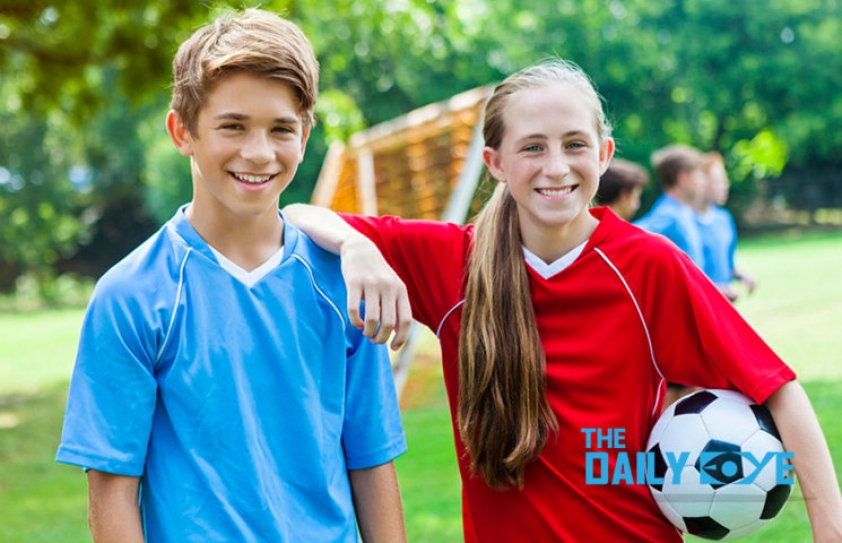 Survey shows Kids still hold Sexist Attitude, especially Boys
by Yash Saboo
September 18 2018, 2:43 pm
Estimated Reading Time: 3 mins, 34 secs
In the past few years, gender equality has resurfaced as a major issue in the public sphere. The 2016 United States presidential election fuelled a massive Women's March, one of the largest protests in history. The #MeToo movement erupted in 2017 and continues through today. Discussions ranging from parental leave to the gender pay gap and sexual harassment in the workplace have made front-page headlines and sparked national debates—but the voices of adolescent girls and boys on these issues have not often been heard.
As an international development organization focused on girls' rights, with more than 80 years of experience working with children, families, and communities around the world, Plan International USA also recognizes that the issue of girls' equality is one that is still far from having been adequately addressed even in this country. How do adolescents feel about gender equality? Are they more progressive than the adult population on gender roles? Do they think equality exists between boys and girls? Between men and women? What shapes their views? Does playing with gender-specific toys or having a mom in a traditional gender role relate to their opinions on equality? What gender-related societal pressures do they perceive and internalize? Has the #MeToo movement made an impact?
In the survey, conducted by PerryUndem, a research and polling firm, a majority of girls said sexism was still a problem — yet in many ways, they felt empowered. Girls were slightly more likely than boys to say being a leader was a very important life goal, evidence of a significant shift in gender expectations, reported New York Times.
This survey of young people aged 10 to 19 found that when respondents were asked broadly whether they believe in gender equality, they were quick to say yes. When the questions got more specific, however, it turns out there are some troubling areas, especially when it came to boys.
"We're just not going to somehow 'age out' gender inequality in this country," said Tessie San Martin, the head of Plan International USA, on a press call. "Young people internalize gender roles from a young age, and those views are remarkably traditional and durable."
HuffPost
For instance, when asked about traditional gender roles, as opposed to women having equality in public life, 21st-century kids had surprisingly 20th-century views. Nearly two-thirds of teen girls agreed that there should be "equal numbers of men and women who are leaders in work, politics, and life," but only 51 percent of boys were willing to agree. On the home front, boys got even more traditional, with 59 percent saying they were "more comfortable" with women having the responsibility for home and family, while 54 percent of girls envisioned more egalitarian roles in the home.
The kids in this survey were even more conservative than adults in a previous Perry Undem survey. Only 30 percent of adults surveyed in 2017 were more comfortable with traditional gender rules, a full 24 points fewer than the kids. Part of this may just be a result of what kids are seeing at home. Some parents espoused egalitarian views and some did not, but large majorities of the kids said their mom did more of the cooking, cleaning and child care than their dad.
With so many kids holding sexist views, it's not surprising to hear them deny that sexism is real or that it's really a problem. One in five girls believed girls had equal opportunities now, but 44 percent of boys assured the survey that was so. Slightly over half of girls aged 14 to 19 said that sexism is a serious problem, but only 19 percent of boys agreed, reported Salon.com.
What the survey found above all is a strong link between the messages kids get at home and from the media and their attitudes about gender. Boys who had dads who made sexist jokes were more likely to have sexist attitudes towards women. On the other hand, both boys and girls who were exposed to feminist or egalitarian ideas, even just by having more gender-neutral toys as kids, tended to be less sexist as adolescents. As usual, the takeaway is that none of this is biological or inevitable. Kids can be better and do better, if they're taught to believe that equality is possible, desirable and healthier for everyone.
Abbott nutrition