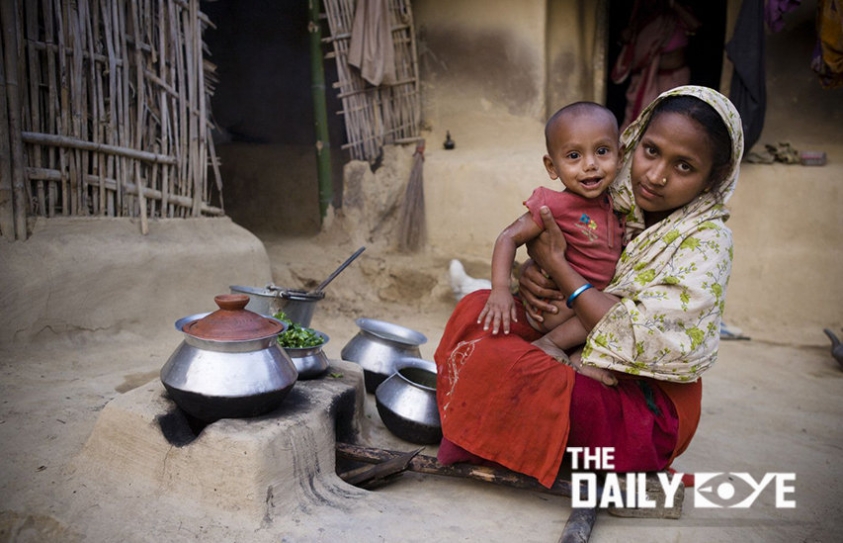 This Mother's Day Help the Moms in Crisis
by Yash Saboo
May 18 2018, 3:29 pm
Estimated Reading Time: 3 mins, 0 secs
Last Sunday was Mother's Day. You would probably know about it, thanks to the zillion social media posts that wouldn't stop coming in. At least 97 countries around the globe celebrate Mother's Day. Despite the fact that there is no International Mother's Day, the majority of countries celebrate it on the second Sunday of May.
The tradition behind it derives from the United States. American social activist Anna Marie Jarvis spent a significant period of her life advocating for an official Mother's Day in the US, having celebrated the first ever Mother's Day in 1908, three years after her own mother's death. While the idea behind the day was a genuine appreciation of mothers and motherhood, the day has turned into a money-making business that is often far removed from what Anna Marie Jarvis had in mind.
Source : ALK3R-WordPress
Let's talk about the real issues that are subdued by cliched social media posts every Mother's Day and while food, water and shelter are vital elements of humanitarian response, so are women's health services. There is still too much stigma associated with women's basic health needs, like sanitary napkins and contraception, but these essential needs do not go away in an emergency. And as conflict and climate change continue to increase needs, we need to make sure United Nations Population Fund (UNFPA), the largest global provider of maternity care and reproductive health services in humanitarian emergencies, and its other humanitarian partners like the Jordan Health Aid Society have the resources they need to help.
In many parts of the world, working mothers earn less than women without children, even if they are similarly qualified. Compounding this is the fact that women generally earn less than men, have to accept periods of unpaid maternity leave and have to accept unpaid time off work. Working mothers are often ostracised or stereotyped as not being devoted enough to their jobs. They face the impossible choice between their duties as a mother and their duties to their employer. This is just the tip of an iceberg and on top of other challenges faced by women in general.
Source : Transform Nutrition
According to the society we live in, a mother is required to provide for themselves and their children, whether this be the provision of food and shelter or safety from violence and disease. When it comes to suffering, women and children continue to be the main victims of human-made disasters and also of various preventable diseases, like malaria. Indeed, pregnant women and children stand the highest risk of contracting malaria and dying from the disease.
According to UNICEF, between 1990 and 2015, the global maternal mortality ratio declined by 44% – from 385 deaths to 216 deaths per 100,000 live births. Despite this great progress, some regions continue to underperform in combating this issue. Sub-Saharan Africa is such an area. In the region, only half of live births are carried out in presence of medical expertise. As almost all maternal deaths can be prevented, progress should be faster than currently reported. According to the World Health Organisation, 'most obstetric complications could be prevented or managed if women had access to a skilled birth attendant – doctor, nurse, midwife – during childbirth.' This means that if medical assistance during birth was guaranteed in sub-Saharan countries, the maternal mortality rates would improve significantly.
So, are you still looking for a Mother's Day gift? Here's an idea. Speaking out and taking action to support mothers in humanitarian emergencies would be the best Mother's Day gift a mom could get.