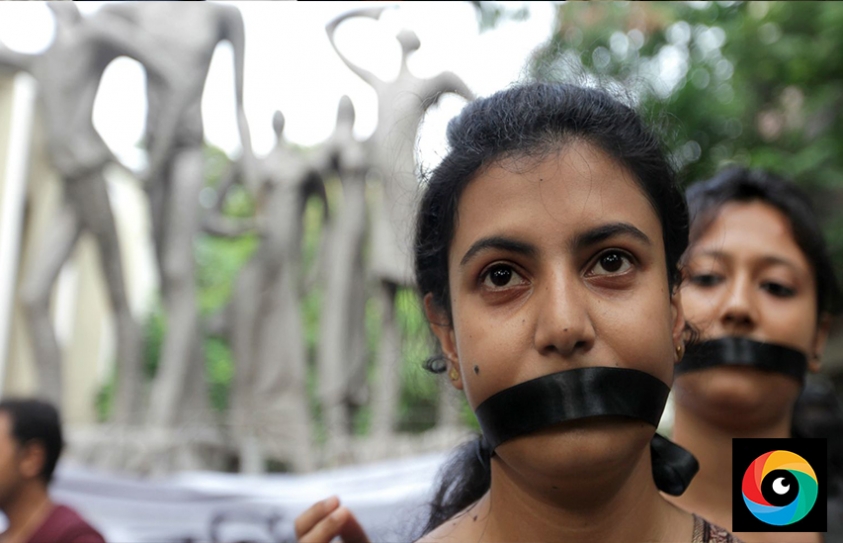 Feminism in 21st Century: All Bark and No Bite?
by Shubhangi Jena
July 21 2017, 5:35 pm
Estimated Reading Time: 2 mins, 54 secs
A voyage back in time to the most revolutionary day unearths a story of its kind: The Women's Rights Convention held in 1848 painted an immediate change- women demanding their rights. However, 169 years after the first convention women are still struggling to create their niche in the world.
In a brief documentation into the matter, articulated by indiatoday.in, author Neha Vashishth highlights how feminism is still a matter in the abstract and women are denied basic rights including the right to vote. Even after centuries why are sexism and patriarchy a burden on the women; is it an ingrained trait too stubborn to be wiped off the genes or are men simply refusing to give up their stance? The latter, we are sure.
Entitlement of Rights:
The struggle for a righteous dignity is an ongoing tale. In India, the fight is with cultural norms that women are time and again slapped with. What comes in as another shock is that despite the struggles and constant fights against a deep-rooted system, millions of women are still unaware of the rights they are entitled to. They live their entire lives blanketed by ignorance!
Taking A Stand:
The article released by indiatoday.in encompassed many unjustified impositions that women are facing and urges them to take a stand against the growing adversaries. For instance, the fact that sanitary napkins have an entailing 12% tax is a bone of contention to them. "Considering the fact that sanitary pads are a basic necessity for women and already not affordable for many in rural India, the government should have made the product tax free," quotes the columnist.
When filmmaker Alankrita Srivastava painted women's approach to sex and sexuality, her movie was altogether banned by the Central Board of Film Certification. This is one deplorable act which otherwise would have unveiled an openness to very basic human nature and encouraged people to openly engage in discussions; yet in India it's incomprehensibly looked upon as a hush-hush topic.
Patriarchy and Sexism:
Women in India are not entitled to claim their paternal/maternal property and only men enjoy the privilege to claim the inheritance. The unwritten rule to get the girls in the family married off to other families, so the men can inherit the family properties. The columnist stresses how it's a fight for her right from the womb. But in a changing society, if a woman gains her share of respect, love, freedom she is however bound to face a world cringing about her gender. Pay disparity, sexual harassment, character assassination or disfavour for a position at the workplace are a dime a dozen issues faced everywhere. She claims that "women deal with sexism the moment they leave their houses. Yes, it's an everyday fight."
She further adds how a woman faces mockery if she begins to talk against favouritism or retaliates against the injustice. A bigger slice of the male population propagates 'male chauvinism' and considers women to be responsible for the atrocities they face and the only way to be safe is to cage oneself behind safer walls. But how safe are really women behind these walls? It's a man's wild, unwarranted self that demands to be tamed.
On a last note, as actor Anupam Kher mentioned once 'Chauvinism is a malady', palpably this malady is eroding the society irrevocably in dribs and drabs.